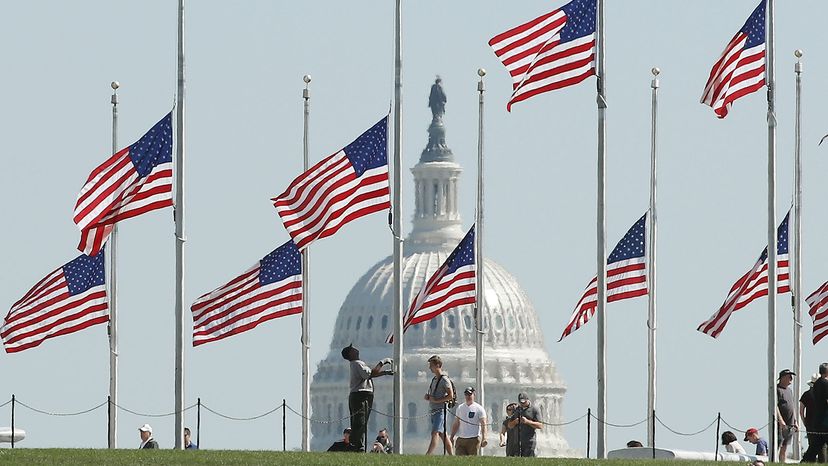 More than half of all households in the United States own an American flag, according to a 2020 poll. But not all American flag owners are aware of the extensive rules that govern flag etiquette in the United States, including when and how to lower a flag to half-staff.
Lowering a flag to half-staff (or half-mast when it's on a ship) as a symbol of public mourning dates back centuries. In the U.S., flags have traditionally been lowered following the deaths of presidents and other prominent public officials. But in recent decades, the practice has been extended to mourn other types of tragedies, including the deaths of foreign dignitaries, U.S. servicemen, victims of mass shootings and COVID deaths.
Some individuals and veterans organizations, including the American Legion, complain that there are way too many half-staff proclamations. In 2015, for example, flags were lowered to half-staff for 328 days (nearly 90 percent) of the year somewhere in the United States based on proclamations from the president or state governors.
"Those individuals and agencies that usurp authority and display the flag at half-staff on inappropriate occasions are quickly eroding the honor and reverence accorded this solemn act," says the American Legion website.
The question is: Can you actually get in trouble — cited, fined or even arrested — for failing to lower an American flag to half-staff?