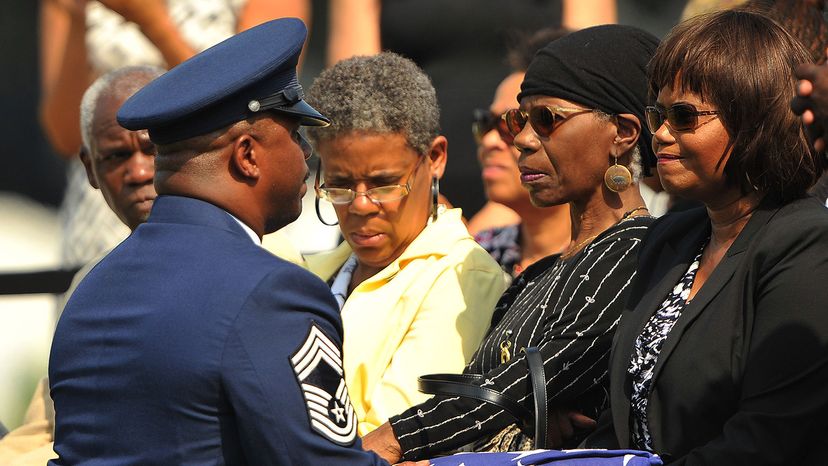 Sgt. 1st Class Bou Harrold remembers the first time he participated in an honor guard at a funeral. It was for his grandfather's funeral, where he also played taps on the trumpet.
"It meant a lot to me and I know it meant a lot to the family, because his service was very important to him," says Harrold. "When you talk to funeral directors, they say it also helps to provide families with some closure. Everyone's always really appreciative of what we do."
Military honors are a final act of recognition and respect for those who served in the United States armed forces and include the presentation of a carefully folded American flag and the ceremonial playing of taps. Under U.S. law, military funeral honors are provided, upon request, for every deceased veteran of the Army, Navy, Air Force, Marines, Coast Guard, National Guard and Selected Reserve. This law was enacted in 1999.
Do you have to have fought in a war to be eligible for military funeral honors? No, says Jessica Maxwell, a spokesperson for the U.S. Department of Defense. All individuals who were active duty in any branch of the military and received an honorable or general discharge, or died while active duty, are qualified to receive funeral honors. Under U.S. law, that service to your country defines you as a "veteran."
There are, however, two different types of military honors that are provided for veterans, depending on whether they were career military and the circumstances of their death.