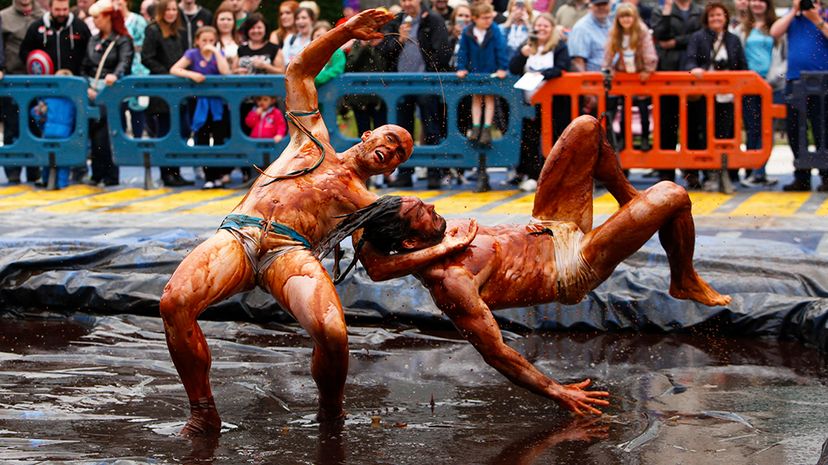 Across the globe, cultures have unique competitive forms of performative combat. Japan lionizes the sumo wrestler. Brazilian capoeira fuses dance and martial arts. The sport of fencing evolved from swordfighting in 18th-century Italy. And in the English county of Lancashire, there's... well, there's gravy. And lots of it.
The annual World Gravy Wrestling Championship takes place the last Monday in August at The Rose 'n' Bowl pub in Stacksteads, a village about 20 miles (32 kilometers) north of Manchester. Celebrating its 10th anniversary on Monday, Aug. 28, 2017, the event will see 20 men and 10 women take to the wrestling pool brimming with the meaty condiment.
"In Britain, gravy is more than just a condiment; it's liquid comfort," writes British food journalist Felicity Cloake. "It brings together a Sunday roast like a cup of tea brings together a group of strangers – bestowing a soothing, savoury homeliness on everything it touches."
And with the World Gravy Wrestling Championships, that gravy touches quite a lot.