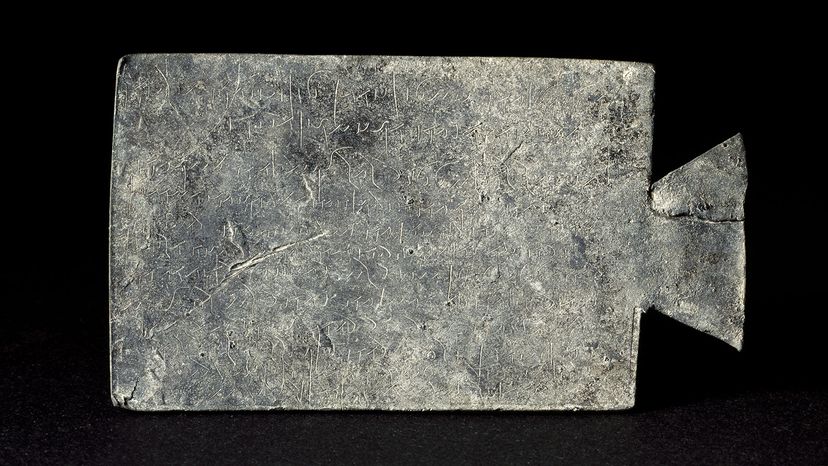 The inscription attached to the wall of a tomb in the ancient Italian city of Pompeii laments the instigation of prosecutorial proceedings by a former friend and warns others to avoid him, reading:
Stranger, stay a short while, if it is not too troublesome, and learn what to avoid. This man, who I hoped was a friend of mine, brought prosecutors to me and instigated proceedings. I am grateful to the gods and my innocence: I am free from all trouble. He who deceived us, may he not receive the Penates [household gods] nor the underworld.
This petty piece of archaeological graffiti is known as a "curse tablet" — or "defixione," from the Latin word for "bind." It was written by an ex-friend of the deceased and put on display for the whole city to read after his death.
Though it might seem strange today, writing curse tablets was a common practice in ancient Rome and Greece. But what was the purpose of these objects (aside from the obvious), and who was writing them? Today, we're talking all things curse tablets.