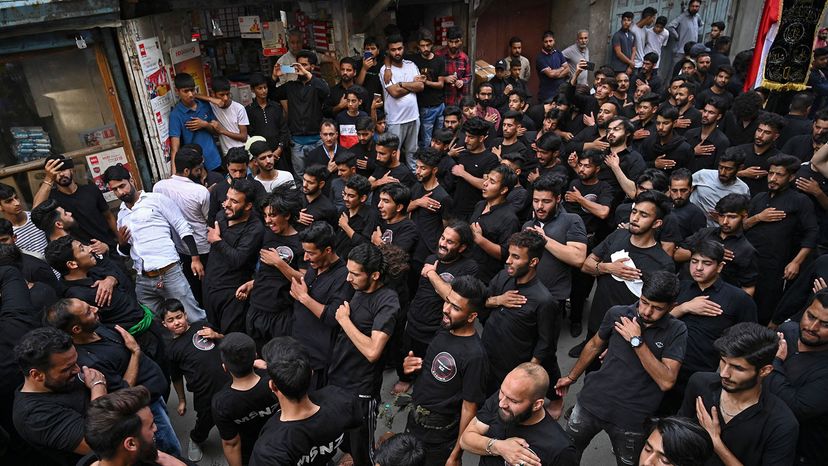 Ashura (عاشوراء) is a Muslim holiday that's observed in 2022 from sundown Sunday, Aug. 7 to sundown Monday, Aug. 8. Ashura, which means "tenth" in Arabic, corresponds with the 10th day of Muharram, the first month of the Islamic lunar calendar.
For Shia Muslims, who comprise roughly 15 percent of the world's Muslim population, Ashura is the most solemn and significant date on the calendar, a day to mourn and remember the martyrdom of Hussain, grandson of the Prophet Muhammad, in 680 C.E.
For Sunni Muslims, who represent the majority of Muslims worldwide as well as in the U.S., Ashura is a New Year's celebration that also commemorates miraculous events from the Quran (and the Hebrew Bible), such as Moses parting the Red Sea and Noah landing the ark on dry land.
"It makes for an odd fit," says Imam Johari Abdul-Malik, the former (and first) Muslim chaplain at Howard University. "One Muslim community is saying, 'Happy New Year!' while the other is saying, 'It's so sad that our beloved Hussain was murdered.' All Muslims are observing something on Ashura, but the spirit of it is quite different."