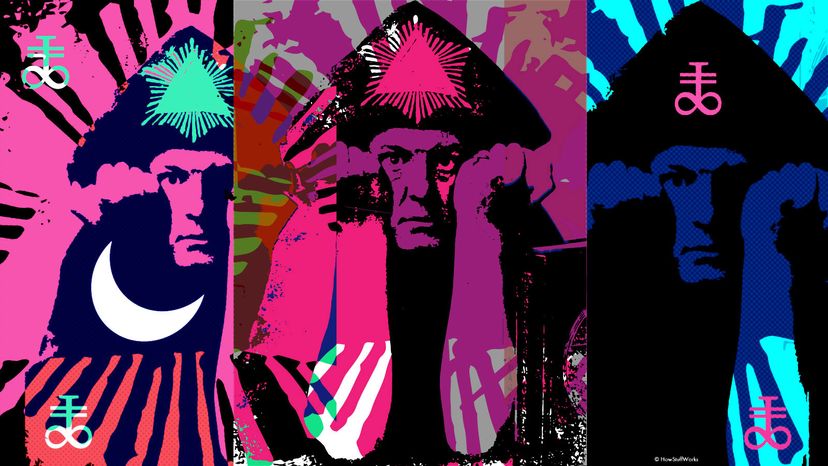 A self-proclaimed beast, a pop culture touchstone, the "wickedest man in the world," a devoted practitioner of the occult and "magick" — we'll get to that "k" in a bit — the late Aleister Crowley was, first and last, a sharp poke in the eye of the conventional and dogmatic.
Back at the turn of the 20th century, Crowley was a purposely out-there fellow, someone who so delighted in shocking his contemporaries and thumbing his nose at high-necked society that he eventually became, to some, a counterculture icon. Years after his death, he famously appeared on the psychedelic cover of Sgt. Pepper's Lonely Hearts Club Band, the Beatles' 1967 album. Ozzy Osbourne sang a song about him. (Mister Crowley/What went down in your head?/Oh, Mister Crowley/Did you talk to the dead?) A counter-religion, Thelema, sprung from his writings.
Yet Crowley remains, to many, more than the odd headline. To them, he is a true prophet, a man of exceptional intelligence and vision. To others, he never was anything more than a misogynistic, drug-addled, sex-maniacal, self-involved, self-promoting pig.
That dazzling dichotomy might be just how Crowley preferred things.
"He tended to be very polarizing," says Western New York state resident Norman Fleck, who has counted himself among the followers of Crowley's teachings for decades. "He didn't treat people very well. He threw people under the bus all the time. And unfortunately, that's what a lot of people focus on.
"Our outlook is on his magical works, primarily and not his disgusting behavior. I can tell you right now, if I met Crowley on the street, I probably wouldn't like him. But in terms of the magical world, there's nobody in the same league that he is."