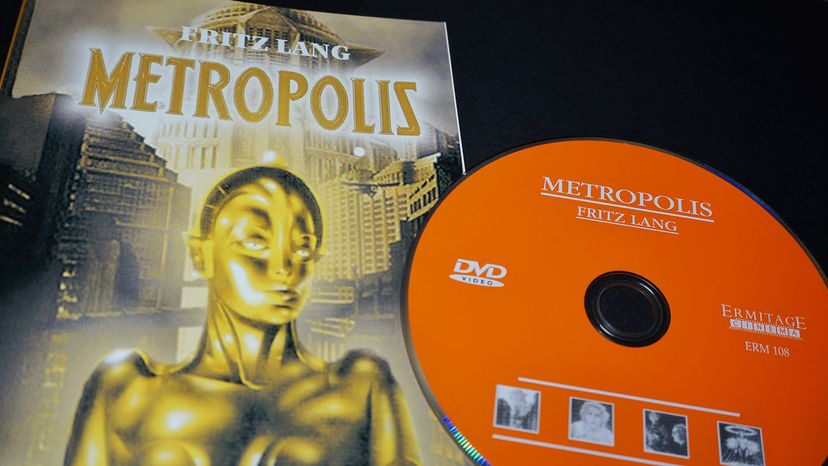 If you're a book publisher who wants to put out a new edition of Ernest Hemingway's short-story collection "Men Without Women," a filmmaker who wants to shoot a remake of Fritz Lang's classic science-fiction film "Metropolis" or a blues musician who wants to record a new version of Bessie Smith's "Preaching the Blues" or Ira and George Gershwin's "Funny Face," Jan. 1, 2023, was a momentous occasion.
That's the date when creative works copyrighted in 1927 entered the public domain in the U.S., which basically means that they can now be shared, performed, reused, repurposed or sampled without the user having to obtain permission from the copyright holder or pay anything for using the work, as this 2023 Voice of America story details.
"We have a robust public domain which people can work from, freely, because the works no longer are protected," explains Tomas Lipinski, professor in the University of Wisconsin-Milwaukee School of Information Studies and an expert on copyright law.
In addition to works that are no longer protected due to copyright expiration, public domain also includes works for which the creator never sought a copyright, and others that weren't deemed sufficiently creative or original to be entitled to protection, Lipinski says.
A vast assortment of 1927 books, movies and musical compositions have now entered the public domain according to Duke University's Center for the Study of the Public Domain. A list of notable works compiled by the center includes novels such as Virginia Woolf's "To the Lighthouse," Thornton Wilder's "The Bridge of San Luis Rey," Agatha Christie's "The Big Four" and Franz Kafka's "Amerika."
But one of the most attention-getting entries on the list is Arthur Conan Doyle's "The Case-Book of Sherlock Holmes." The final collection of Sherlock stories figured in a June 2020 lawsuit filed by the Conan Doyle Estate, Ltd. against Netflix and others over the film "Enola Holmes," which alleged that the movie and the Nancy Springer novels upon which it was based had used new character traits that Doyle had added to Sherlock Holmes in those last stories. The case was settled in December 2020, according to The Hollywood Reporter.
Films newly entering the public domain include the original version of "The Jazz Singer," and director Cecil B. DeMille's "The King of Kings." Musical works include the song "(I Scream You Scream, We All Scream for) Ice Cream," by Howard Johnson, Billy Moll and Robert A. King, as well as the original 1927 version of Irving Berlin's "Puttin' on the Ritz" (whose lyrics he rewrote in 1946 for the film "Blue Skies," according to SecondHandSongs).