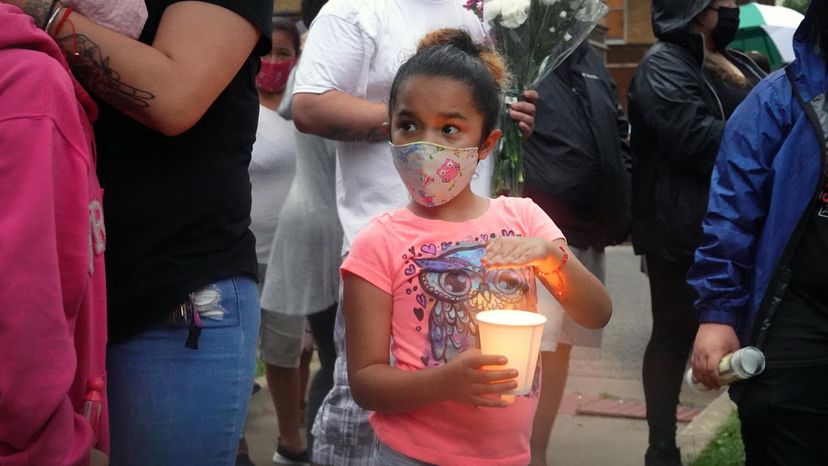 In 2020, more than 4,000 people were victims of gun violence in the city of Chicago. That number was almost 1,500 more from the year before. Those 4,000 were just part of the story in a particularly (if not historically) violent year in the Windy City, which reported a staggering 769 homicides in 2020, a more than 55 percent jump from 2019.
Chicago, of course, is not alone among U.S. cities struggling against a rising level of violent crime, much of it gun-related. The surge has put a spotlight on one possible tool to combat the problem, a decades-old technology that, these days, can almost instantaneously root out the location of a gunshot and quickly dispatch law enforcement to the scene.
President Joe Biden recognized the lure of such tech in June 2021 when he trumpeted money from the American Rescue Plan that he said could be earmarked for "gunshot detection systems." He was referring to companies like ShotSpotter, a Silicon Valley firm that sells "acoustic surveillance technology" — read: hardware, software and an around-the-clock service that detects and pinpoints the location of gunshots — to law enforcement agencies.
No one is touting these systems as a cure-all to the nation's gun-violence problem. The epidemic has far too many causes and is way too deeply ingrained in society for one easy solution, no matter how well it does, or doesn't work.
But ShotSpotter, and other technology like it, could be a critical component in calming things down and turning back the swelling tide of violence.
"The goal is to improve public safety," says Ron Teachman, the company's director of public safety solutions and a longtime law enforcement agent in New Bedford, Massachusetts and South Bend, Indiana. "Getting the police to respond comprehensively and effectively. Enhance community trust. Improve community collaboration. And ultimately, reduce gun violence."