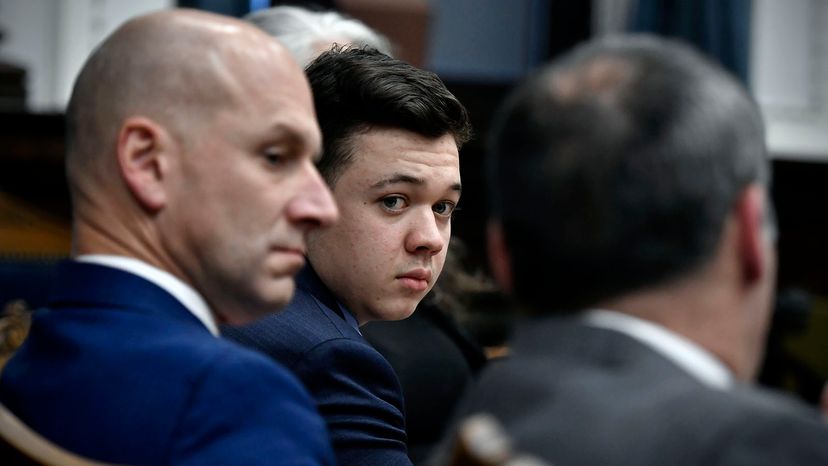 In a two-week trial that reignited debate over self-defense laws across the nation, a Wisconsin jury acquitted Kyle Rittenhouse for shooting three people, two fatally, during a racial justice protest in Kenosha.
The Wisconsin jury believed Rittenhouse's claims that he feared for his life and acted in self-defense after he drove about 20 miles from his home in Antioch, Illinois — picking up an AR-15-style semi-automatic rifle in Kenosha — in what he claimed was an effort to protect property during violent protests. The lakeside city of 100,000 was the scene of chaotic demonstrations after a white police officer shot Jacob Blake, an unarmed, 29-year-old black man, leaving him paralyzed from the waist down.
In delivering its verdict, a Wisconsin jury decided that Rittenhouse's conduct was justified, even though the prosecution argued that he provoked the violent encounter and, therefore, should not be able to find refuge in the self-defense doctrine.
As prosecutor Thomas Binger said in his closing argument: "When the defendant provokes this incident, he loses the right to self-defense. You cannot claim self-defense against a danger you create."
The Wisconsin jury disagreed, and its decision may portend a similar outcome in another high-profile case in Georgia, where three white men are on trial for the shooting death of Ahmaud Arbery after they claimed the Black man was a suspect in a rash of robberies. Like Rittenhouse, the three men claimed they were acting in self-defense.
Self-defense arguments are often raised during trials involving loss of life. Juries are then asked to determine whether a defendant's conduct is justified by principles of self-defense or whether the offender is criminally liable for homicide.
Complicating matters is that each state has its own distinct homicide and self-defense laws. Some states observe the controversial "stand your ground" doctrine, as in Georgia — or not, as in Wisconsin — further clouding the public's understanding on what constitutes an appropriate use of deadly force.