Counterfeiting and Cyber Crimes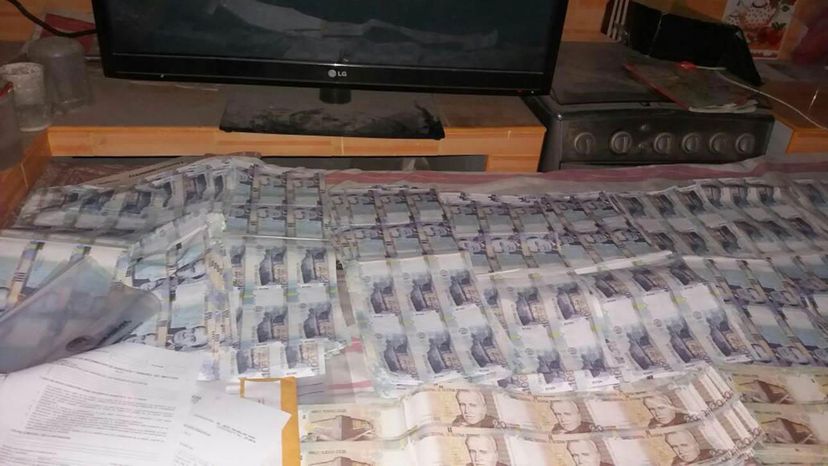 In 2016, the Secret Service seized $30 million in counterfeit U.S. dollars and 50,000 counterfeit euros in Peru.
Secret Service
The Secret Service was created in 1865 to combat counterfeiting and fraud. At the time, this consisted of tracking down people making fake U.S. bills and arresting them.
Today, the Secret Service is mainly concerned with safeguarding America's payment and financial systems from financial and computer-based crimes.
Agents work to thwart phishing emails, account takeovers, malicious software, hacking attacks and other major data breaches. Trained analysts gather data and look for patterns in credit card theft, identity theft, money laundering and other crimes. They do this through established national and international networks of electronic and financial crimes task forces, comprising experts in academia, the private sector and all levels of law enforcement.
The agency also has an advanced forensics lab that is home to the International Ink Library — the world's largest — which contains more than 9,500 types of inks dating to the 1920s. The library is maintained jointly by the Secret Service and Internal Revenue Service. The agencies continually purchase pens and inks to keep their holdings current, as well as ask pen and ink manufacturers to voluntarily submit their new ink formulas annually. The samples are used to help law enforcement identify or date various documents related to a crime they are investigating [source: Bowen and Schneider].
The forensics lab also contains the Forensic Information System for Handwriting database, or FISH. FISH allows document examiners to scan and digitize handwriting, such as that in any threatening notes. Once the handwriting is digitized, it can be compared to other samples for possible hits. The agency also has access to databases for matching pharmaceutical drugs, analyzing the tread patterns made by various types of shoes, and analyzing bullet and cartridge casings.
Besides handwriting and document analysis, forensics agents also work in areas such as polygraph exams, fingerprints, false identification documents and credit cards, and help train state and local law enforcement partners in certain investigative skills. In 2016, the agency executed 2,125 arrests for bank fraud, counterfeiting U.S. currency, identity fraud and the like.
In 1994, Congress added another job to the Secret Service's investigative mission: providing forensic and technical assistance to help find missing and exploited children [source: United States Secret Service].