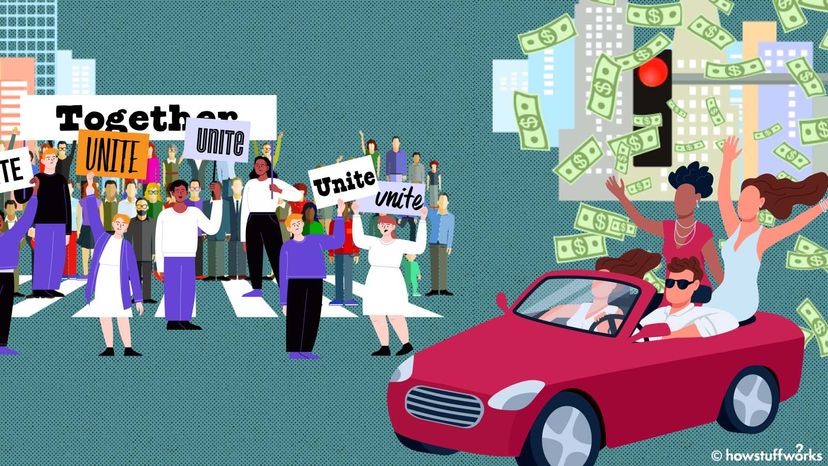 For years now, populists have been popping up all over the globe. From India and Europe to the Philippines and South America and of course into the United States, politicians with populist leanings — and those who have gone full-fledged populist in their quest for power — have been making a lot of noise. And a good deal of trouble.
Think Marine Le Pen in France, Viktor Orbán in Hungary, Rodrigo Duterte in the Philippines, former Venezuelan president Hugo Chávez, India prime minister Narendra Modi ... and, yes, by many people's definition, Donald Trump in the U.S.
But about that definition: What exactly is a populist? What is populism? And what's so wrong, if anything, with a movement that has become ... you know, popular?
A quick warning: Don't be fooled by the name.
"This is not about making poor people wealthy. This is not about punishing the elite and redistributing wealth," says political scientist Anna Grzymala-Busse, a professor at Stanford and the director of the school's Global Populisms Project. "There is almost nothing in the populist program that actually makes everyday people's lives better. Populists don't do that. They simply don't."
But what about the notion that populists somehow give voice to a needy and forgotten segment of people?
"It's not the people who have suffered the most who support populist parties," Grzymala-Busse says. "It's really sort of the people who fear dropping further down in societal prestige and economic status."
What Is Populism?
Populism is an idea, and not a particularly new one, whose definition is notoriously difficult to pin down. As a political theory, it has a couple of unwavering characteristics.
Populist leaders climb to prominence by dividing society, by splitting it into two opposing factions: the people and the elite. "The key distinction between the people and the elite is not based on class or power," explained University of Georgia political scientist Cas Mudde in an article for Vice, "but on morality: It is always the pure against the corrupt!"

The will of the people should be unchallenged. Majority rules. That's it.