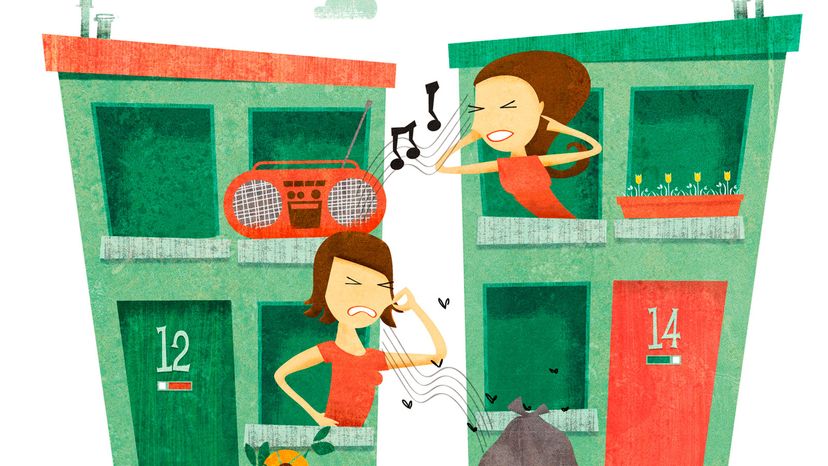 We've all been there — living next to a neighbor who throws loud parties at night or practices the drums during the day. But you're not sure what to do — would calling the cops be too drastic? If you talk to your neighbor, how will that conversation go?
There's an old adage in the legal world — divorces are awful, but at least you don't have to live with the person anymore. But, if you sue your neighbor, it can get just as ugly as a divorce, but when it's all over the "enemy" still lives next door.
If your neighbor is keeping you up all night with loud music or driving you crazy all day with a barking dog, there are steps you can take to avoid an all-out legal battle and a ruined relationship.