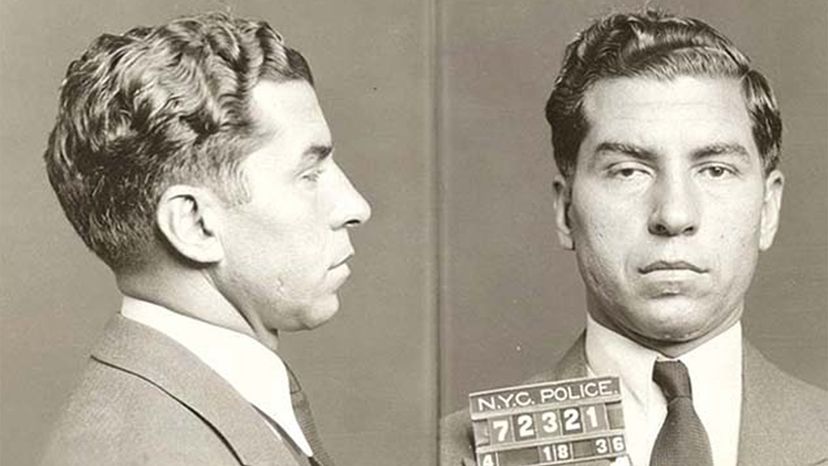 From Al Capone to John Dillinger, America has a long list of legendary gangsters that have become the subjects of books, films and morbid curiosity for centuries. But one among them has the distinction of having introduced a sort of governmental structure into the unlawful mobster world: Charles "Lucky" Luciano.
"Charles 'Lucky' Luciano was originally an immigrant from Sicily called Salvatore Lucania who arrived in New York with his parents in 1907," says Tim Newark, author of "Lucky Luciano — the Real and the Fake Gangster," in an email interview. "Over the next three decades, he rose from being a teenage hoodlum to mob hitman to head of organized crime in New York."
According to organized crime historian and creator of ganglandlegends.com, Christian Cipollini, Luciano's upbringing in a particularly diverse part of the Big Apple set the scene for his future. "His family settled in Manhattan's Lower East Side, where it was a mix of Jewish and Italian immigrants," Cipollini writes via email. "It was there he met other young future stars of the underworld, such as Benjamin Siegel and Meyer Lansky."
"Because of his childhood friendships with Jewish mobsters, he was able to see the benefit of working with diverse individuals," says Claire White, educational programs manager at The Mob Museum, via email. "This allowed him to consolidate power not just among Italian American mobsters, but across Manhattan and then the nation — an important step in the Commission's [the centralized syndicate of New York crime families] creation and ascendency."
"His family immigrated to the United States when he was 10," White says. "He developed a reputation in the Five Points Gang in Manhattan before graduating to a position of power in one of the five New York Italian American Mafia families. In 1931, after powerful bosses Giuseppe 'Joe the Boss' Masseria and Salvatore Maranzano were assassinated, Luciano inherited the organization that would eventually become known as the Genovese family."