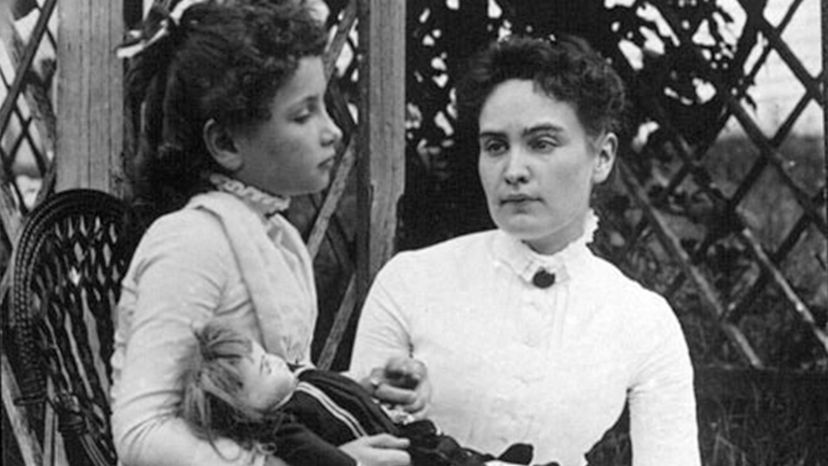 By the time Helen Keller arrived at the Perkins Institution in 1888, she already had begun a friendship with her teacher and tutor, "miracle worker" Anne Sullivan, that would last for almost 50 years. Together, they shattered society's expectations for what deaf, blind people can achieve.
But when the young Helen first met Sullivan — Helen was only 6 at the time, and Sullivan just 20 — nothing came easily. The student was a handful, often physically attacking others, including her teacher. She had been deaf and blind (what's now known as deaf-blind, or deafblind) since an illness struck her at 19 months old. Her world was a dark and scary place.
"We know that, when things did not go Helen's way, she would throw things, she would hit people," says Martha Majors, the education director of the deafblind program at the Perkins School for the Blind. "She didn't have a way to say, 'I want hot chocolate instead of tea,' or 'I don't want to do this activity.' So her first response was to be assertive in a negative way. We would call that low aggression."
Soon, though, Helen and her teacher bonded. They remain, today, the preeminent example for deafblind learning and teaching.