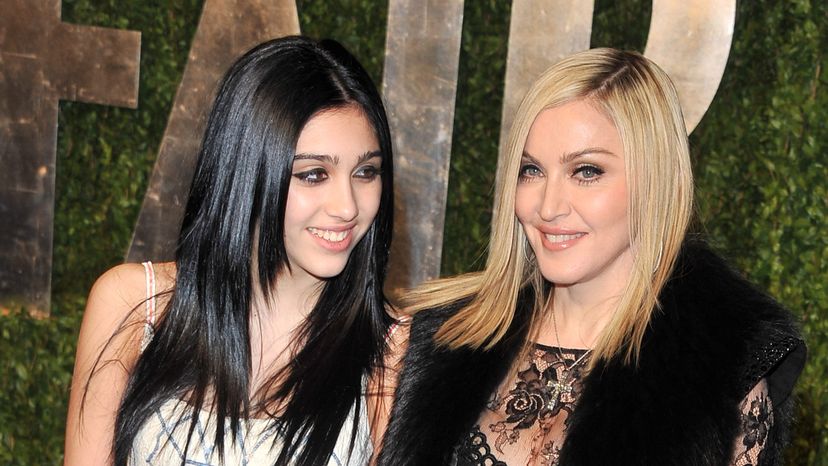 Image: George Pimentel/WireImage/Getty Images
About This Quiz
Much to the shock of kids everywhere, moms are people too! Take this quiz to test your knowledge of all types of mothers, from record-holders to renowned to notorious.
What's the record for most children born to one mother?
According to records kept by the Monastery of Nikolsk, the wife of a Russian peasant gave birth to 69 children over a span of 27 pregnancies (4 sets of quadruplets, 7 sets of triplets and 16 pairs of twins). Incredibly for the time period (1725 - 1765), only two of the babies didn't survive infancy. This claim has been disputed by some, but remains the Guinness record-holder, with some experts pointing out that the mother could have been genetically inclined to hyper-ovulate.
Which two tennis pros tie the record for most women's singles Grand Slam titles won by a mother, post-childbirth?
Margaret Court and Kim Clijsters
Court and Clijsters are tied with three Grand Slam wins post-childbirth.
Steffi Graf and Jennifer Capriati
Serena Williams and Evonne Goolagong Cawley
What did mom Anna Lee Fisher achieve distinction for?
being the first mom of naturally-conceived septuplets
being the first mom who circumnavigated the globe
being the first mom in space
In 1984, Fisher inspired little girls (and their mothers) everywhere, when she served as mission control specialist aboard STS-51A (Space Shuttle Discovery) in 1984, making her the first mom in space.
What was the motive for Diane Downs to shoot her three children, killing one?
They were repeatedly disrespectful.
She wanted to date a married man who didn't want her children.
Downs originally claimed that a "bushy-haired stranger" flagged down her car and then shot her children back in 1984, but police saw through the act. She was eventually convicted of murdering her daughter, Cheryl, as well as attempted murder of her other two kids.
She had postpartum depression.
Kikkan Randall was the only mother on Team USA at the 2018 Winter Olympics. How many Olmypics had she competed in before finally bringing home a gold medal?
Randall finally achieved the ultimate victory during the 2018 Winter Olympics as part of the gold medal-winning U.S. cross-country skiing team. She has competed in 18 events across 5 separate Olympics over the years. Incidentally, there were 20 dads on Team USA.
At what age did the youngest mother ever recorded give birth?
In 1939, a 5-year-old Peruvian girl named Lina Medina gave birth to a healthy baby boy after her parents took her to the doctor for a suspected abdominal tumor. Medina had apparently experienced precocious puberty at 3. Although her father was originally investigated for incest, authorities were never able to prove who impregnated the child.
What mix-up happened during one of Carole Horlock's many surrogate pregnancies?
The wrong couple's embryo was implanted in her uterus.
She gave up the baby, only to find out later that it was biologically hers.
Carole Horlock has been carrying babies for other people since 1995, totalling 13 babies, plus two of her own. One of the surrogate pregnancies, however, turned out to be her own biological child. The parents who hired her ended up adopting the baby and raising him as their own.
She thought she was pregnant, but it turned out to be a massive cyst.
Which outlaw inspired a young Ma Barker to eventually pursue a wild life?
Raised in Ash Grove, Missouri, Barker saw James and his band of misfit outlaws in action. Later on, she and her four sons formed the Barker-Karpis game along with another convict, and wreaked havoc on the area with a rash of bank robbings, extreme violence and senseless killings. She died in 1935 during a deadly FBI raid.
Adoptive mom Jeanne Briggs has 38 kids. How much does she spend on groceries each year?
With six biological and 32 adopted children, Briggs and her husband rack up some serious food bills, about $1,100 per week. The parents look for kids who are less likely to find adoptive homes, like those with special needs, health problems and older kids.
How many children does material-turned-maternal girl Madonna have now?
Madonna carried her first two children, Lourdes and Rocco, but has since adopted four kids from the African nation of Malawi. They are son David, daughter Mercy and twin girls Estere and Stella.
George Pimentel/WireImage/Getty Images