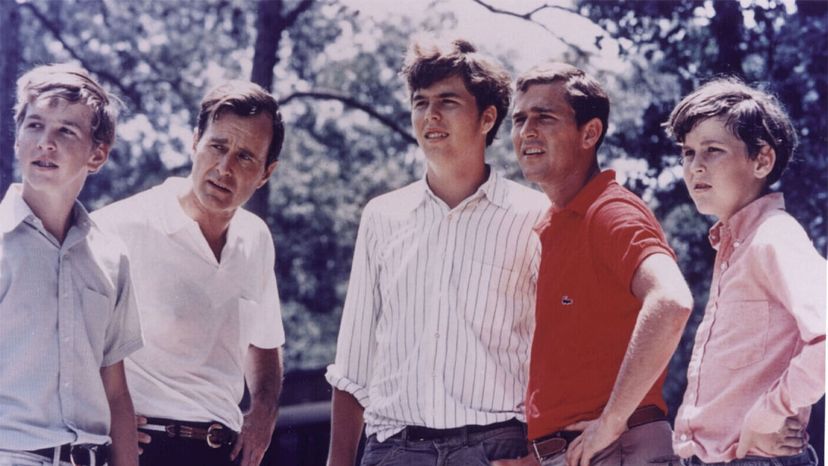 Image: Getty Images
About This Quiz
"Anyone can be a father, but it takes someone special to be a dad" is a famous quote by baseball player Wade Boggs and lots of men have passed both tests. Learn more about these famous fathers and their offspring with our quiz.
This famous rock singer went on his ex-wife's honeymoon with their kids and her new husband.
It was a family affair when Coldplay's Chris Martin joined his ex Gwyneth Paltrow and their kids and her new husband Brad Falchuck on their honeymoon.
"Just the Two of Us" was this rapper's ode to his relationship with his son.
The 1997 song was all about Smith's son Trey who was 5 years old at the time. "Just the Two of Us" heavily sampled the love song of the same name but with new lyrics.
This hilarious dad, who is Catholic, has five kids whose stories often come up in his live comedy act. 
Funnyman Jim Gaffigan collaborates extensively with his wife, actress Jeannie Gaffigan, on his stand-up act, which might explain why their kids often come up in his comedy. 
This famous artist once admitted that he'd sacrificed his family for his art, as he never had enough money to support them.
Gauguin had eight children by three different women and often traveled around the world for his art, including to Tahiti.
This dad was a teen TV star and also the son of Jerry Lee Lewis' drummer.
Drake's father, Dennis Graham, is a musician who drummed for Lewis. Furthermore, Drake's uncle Larry Graham used to play in Prince's band. As a teen, Drake starred on the Canadian teen drama "Degrassi: The Next Generation."
He is a Nobel Peace Prize winner, a Grammy winner and father to two very smart girls.
Of course, Obama was also the first African-American president in the U.S. His two Grammys are for spoken-word recordings of his books.
This dad was the first man to walk on the moon, and he was also a very good singer.
Armstrong had two sons who collaborated on the movie "First Man" to make sure their father was portrayed accurately.
"It was difficult to have the second Christ as your dad." Who was this man referring to?
John Rogers, son of Fred Rogers (Mister Rogers) made that remark in the documentary "Won't You Be My Neighbor?" Fred Rogers was a very moral man onscreen and off, and his son found this difficult to live up to.
President George H.W. Bush was famously the father of President George W. Bush. Which other father and son have also been U.S. presidents?
William Henry Harrison and Benjamin Harrison
John Adams and John Quincy Adams
John Adams was the second president of the U.S. and his son John Quincy Adams was the sixth. President William Henry Harrison was the grandfather of President Benjamin Harrison. The Roosevelts were fifth cousins.
Franklin D. Roosevelt and Theodore Roosevelt
What famous rocker married his high school sweetheart and is dad to their four grown children? Hint: His birth name is Paul Hewson, though nobody calls him that. 
Bono's real name is Paul Hewson and he and his wife Alison Stewart Hewson attended Dublin's Mount Temple Comprehensive School. They have four adult children: Eve, Elijah, Jordan and John.
Getty Images