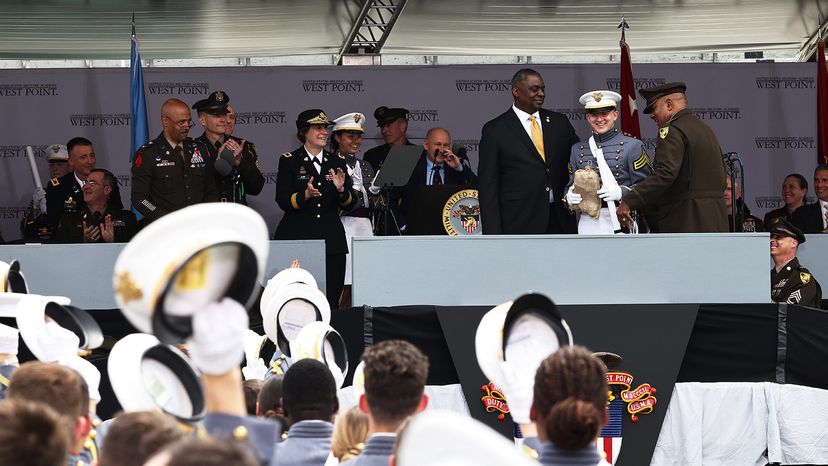 In sports, G.O.A.T. status is reserved for the "Greatest of All Time" — the likes of Michael Jordan, Muhammad Alior Jim Brown. At the U.S. Military Academy in West Point, New York, being the "Goat" means something very different.
Every May, when roughly 1,000 "firsties" (as seniors are called) graduate from the famously rigorous program, the loudest cheers are reserved for the Goat, the cadet who finished dead last in the class with the lowest overall GPA.
"It is definitely an honor; it is in no way a joke," said James Robbins, author of "Last in Their Class: Custer, Pickett and the Goats of West Point," in an interview with the radio show "The Takeaway." At West Point, where plenty of cadets "wash out" (flunk out or quit) years before graduation, there's a genuine respect for the cadet who teetered closest to the edge but came out on top.
The Goat not only receives a rousing applause, but also a bag stuffed with dollar bills, one from each member of the graduating class. This totals nearly $1,000.
As the title of Robbins' book suggests, two of the most famous Goats in West Point history were George Armstrong Custer (of Custer's Last Stand fame) and Confederate General George Pickett. Custer refused to take his studies seriously, regularly sneaking out to go drinking and playing pranks on fellow cadets. At the 1861 West Point graduation ceremony, Custer admitted as much.
"My career as a cadet had but little to recommend it to the study of those who came after me," Custer told the graduating class, "unless as an example to be carefully avoided."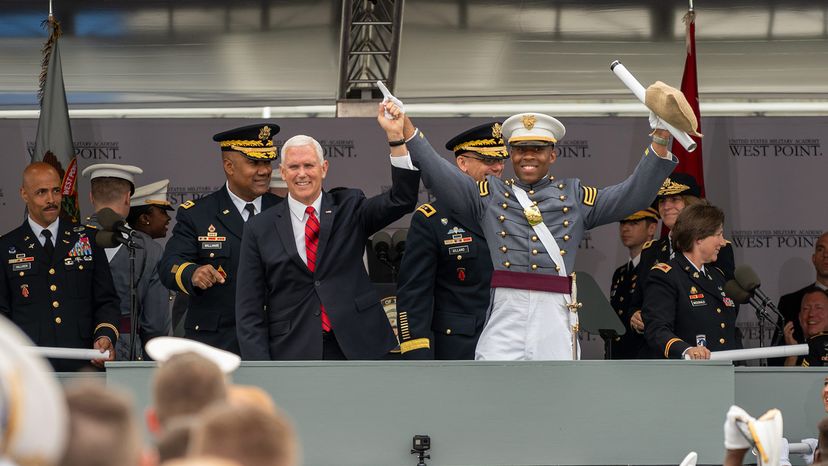 But as Custer's example proves, being a Goat doesn't prevent West Point graduates from rising to the highest ranks of the military, or from winning the Medal of Honor, the Army's highest honor for valor in combat. Robbins believes that Goats possess certain intangible qualities — a penchant for thinking "outside of the box" and for improvising their way out of trouble — that translate into success in battle and in life.