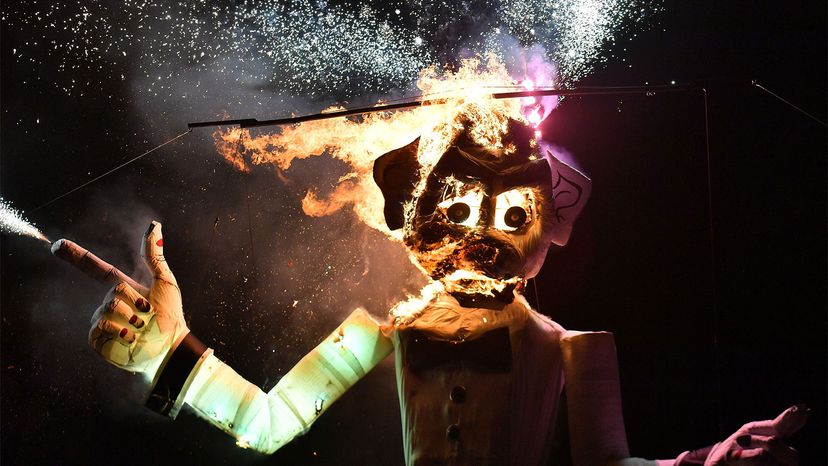 Do you ever wish you could just burn all your troubles to the ground and start fresh? Then you might want to consider a move to Santa Fe.
That's because the New Mexico capital has an annual tradition built around the very concept of setting your sorrows ablaze. The sacrificial subject of this fiery ritual is a giant, animated effigy known affectionately as Zozobra or Old Man Gloom, and residents have been cheering on his flaming demise for almost a century.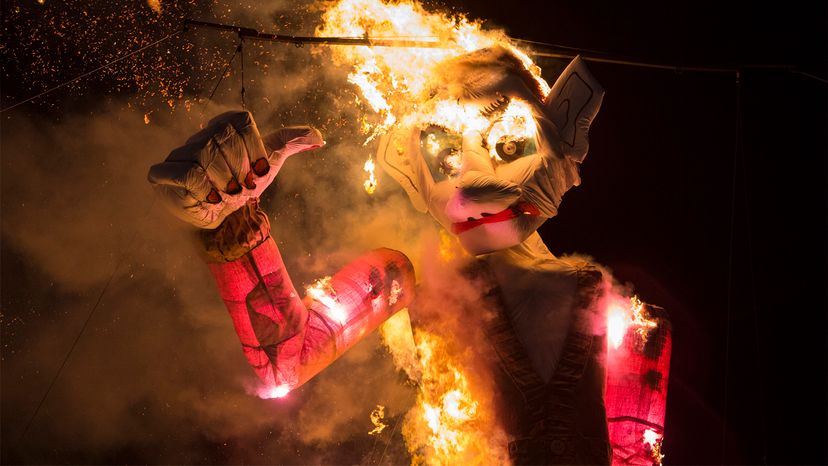 The Burning of Zozobra takes place annually on the Friday of Labor Day weekend at Fort Marcy Park in downtown Santa Fe, New Mexico, and in 2021 the lighting will occur on Friday, September 3. The show is slated to start at 9:10 p.m. sharp, though weather conditions may require an earlier or later start time. But, never fear, according to officials, Zozobra is a rain or shine event and the burn will happen regardless of the weather.