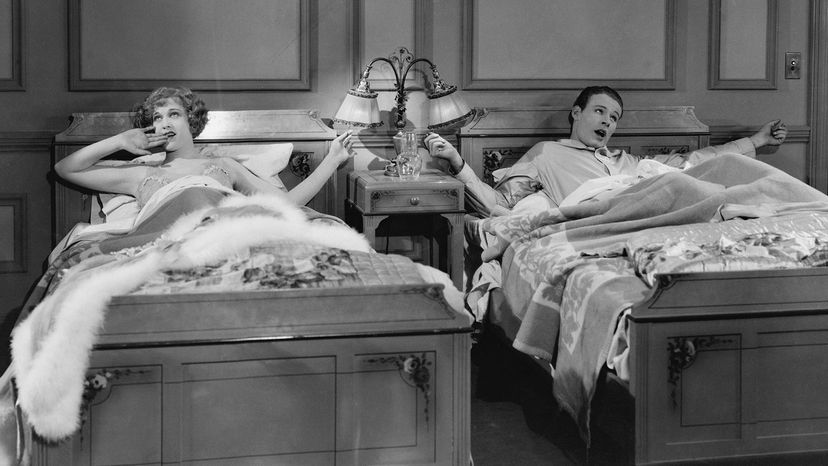 When a person gets married or moves in with someone else, the expectation is generally that they'll share a bed. However, a growing legion of couples are opting to stay married and sexually active, but do the actual sleeping part in separate beds, even in separate rooms.
Famous couples have fessed up that they embrace "sleep divorce," as it's commonly known. David and Victoria Beckham reportedly sleep in separate wings, Gwyneth Paltrow and her husband Brad Falchuk have opened up about keeping separate beds and Donald and Melania Trump also have their own quarters. Even the late Queen Elizabeth and her beloved husband Prince Philip had private suites to retire to at night during their marriage of many decades.
A January 2023 survey of 2,200 Americans by the International Housewares Association for The New York Times revealed some startling statistics: One in five couples sleep, not just in separate beds, but in separate bedrooms, and of those couples who sleep apart, nearly two thirds do it every night.
These findings beg the question of whether or not such a practice is actually healthy for a relationship. The answer has a lot to do with intent, says licensed marriage and family therapist R. Hope Eliasof. "If for one couple it means we'll get a better night's sleep and be happier people, that's great," she explains. However, "if it means to me that you find me repulsive or don't like the way I smell, that decision is going to be different."