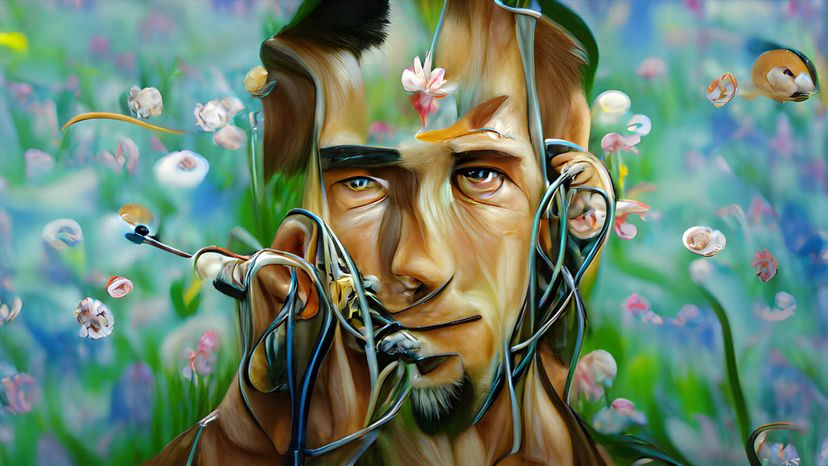 In 2022, an AI-generated work of art won the Colorado State Fair's art competition. The artist, Jason Allen, had used Midjourney — a generative AI system trained on art scraped from the internet — to create the piece. The process was far from fully automated: Allen went through some 900 iterations over 80 hours to create and refine his submission.
Yet his use of AI to win the art competition triggered a heated backlash online, with one Twitter user claiming, "We're watching the death of artistry unfold right before our eyes."
As generative AI art tools like Midjourney and Stable Diffusion have been thrust into the limelight, so too have questions about ownership and authorship.
These tools' generative ability is the result of training them with scores of prior artworks, from which the AI learns how to create artistic outputs.
Should the artists whose art was scraped to train the models be compensated? Who owns the images that AI systems produce? Is the process of fine-tuning prompts for generative AI a form of authentic creative expression?
On one hand, technophiles rave over work like Allen's. But on the other, many working artists consider the use of their art to train AI to be exploitative.
We're part of a team of 14 experts across disciplines that just published a paper on generative AI in Science magazine. In it, we explore how advances in AI will affect creative work, aesthetics and the media. One of the key questions that emerged has to do with U.S. copyright laws, and whether they can adequately deal with the unique challenges of generative AI.
Copyright laws were created to promote the arts and creative thinking. But the rise of generative AI has complicated existing notions of authorship.