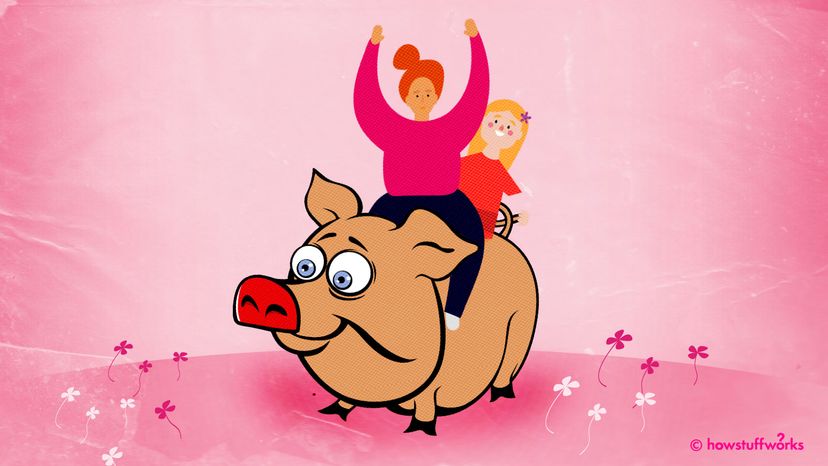 It's almost a rite of passage during childhood: climbing atop an older person's back for a piggyback ride around the house or yard. But if you stop to ponder the name of this game — piggyback ride — you're likely to be puzzled. Because people don't typically ride on the backs of pigs, even if they're sturdy, 500-pound (227-kilogram) sows.
The origins of the word "piggyback" stretch back to the mid-16th century, when people carried various goods on their backs or the backs of their animals. The term for this practice back then was "pick pack," since you picked up a pack and put it on your back. As so often is the case with language, "pick pack" morphed over the years. First it became the almost-identical "pick-a-pack," and then "pick-a-back," since the pack picked went on someone's back.
Things get a little murkier from here. Some say "pick-a-back" — which was the version in use by the 18th century — sounded like "pick-i-back" or "picky back," which eventually became "piggyback." Others say that by the 18th century people were confused by the "pick-a" portion of "pick-a-back," and so changed it to a word they were familiar with that sounded similar: piggy. This is a language process called folk etymology.
While no one knows for sure whether people in Britain or North America were the first to use the term "piggyback," the term "pig-a-back" was used in "A Dialogue in the Devonshire dialect" published in 1837 and "piggy-back" was being used in the U.S. by the 1880s.