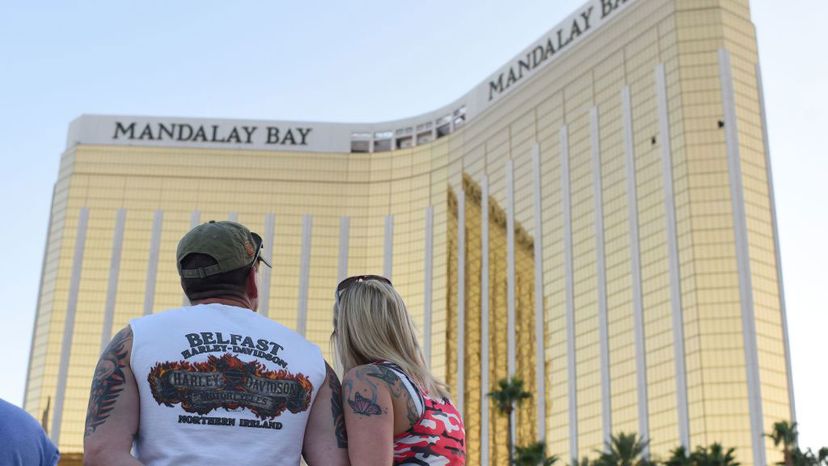 On Oct. 12, 2017, the MGM Resorts International issued a statement disputing the Las Vegas police report that there was a six-minute delay between the time gunman Stephen Paddock shot security guard Jesus Campos at the Mandalay Bay Resort and Casino and the time he opened fire from the 32nd floor into a crowd of concertgoers, killing 58 people and injuring more than 500. MGM, which owns Mandalay Bay, says the time delay was more like 40 seconds, according to new information it received. (Police confirmed there was no six-minute gap today.)
The hotel was responding to one of the unanswered questions and concerns that people have voiced about hotel security: Why was there a delay? How was the gunman able to make several trips back and forth to his hotel room to bring in 23 weapons without anyone noticing? And, why, if many of the moments of the shooter's preparations were captured on hotel surveillance camera, was nothing done?
Hotel security in the U.S. today seems to be where airport security was before 9/11. Will it change after the worst mass shooting in modern U.S. history? And how should it?