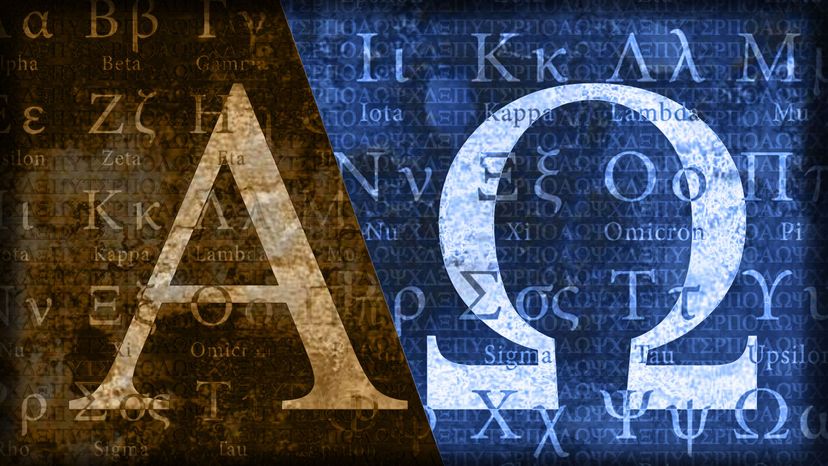 The great-granddaddy of all modern European alphabets, the Greek alphabet is used around the world, even by people who don't speak any Greek. There's a good chance you run across Greek more often than you realize. So why is that? First, let's check out the alphabet itself:
The Greek alphabet is composed of 24 letters, seven of which are vowels. Each one has a similar lowercase version.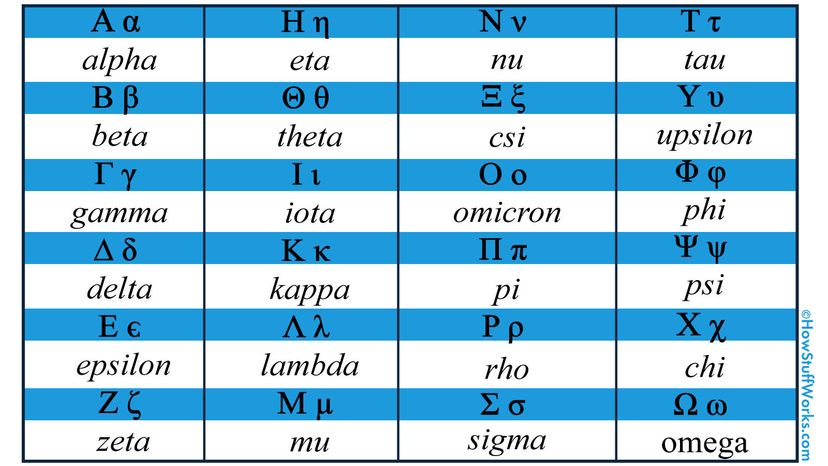 Some of these letters are pronounced differently than you might expect. For example, a lot of people pronounce "alpha" using the same "a" sound as you might use in "alligator," however, it's supposed to be more like the "a" in "father." Similarly, "iota" is often said as "eye-ota," but it's supposed to be uttered like the "i" in "it." And "chi" should be pronounced like the "ch" in "Bach." More pronunciation details can be found here.