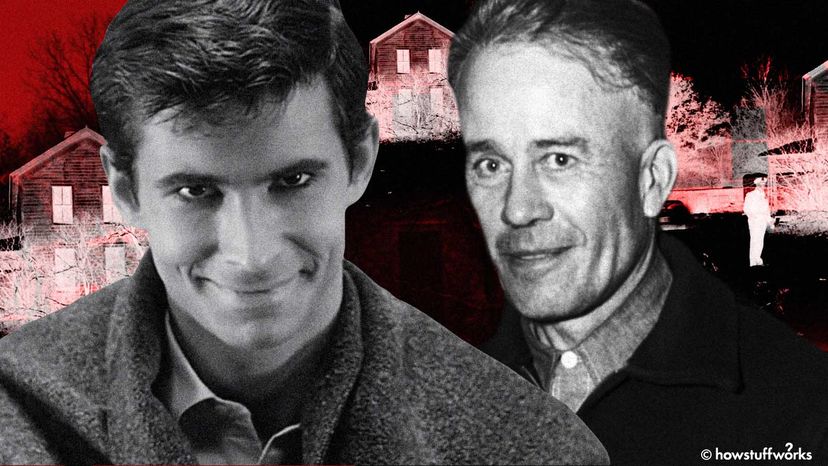 Warning: This article contains graphic descriptions of historically documented murders.
Ed Gein was, by any civilized culture's definition, a sicko. Here was a man, clearly in the unforgiving grip of mental illness, who performed horrible, despicable, unspeakable acts on bodies, both living and dead.
His life was the stuff horror movies spring from. Indeed, three scream standards — the 1960 Alfred Hitchcock thriller "Psycho," 1974's "The Texas Chainsaw Massacre" and 1991's "The Silence of the Lambs" — all were influenced by Ed Gein's very real, very deranged life.
His name (it's pronounced geen) is not often lumped in with those of other serial murderers like Ted Bundy, John Wayne Gacy and Jack the Ripper. Part of that is because, for all his evil, Gein murdered only two people. But because of the particulars of his crimes — he was a prolific graverobber, and his sickness went well beyond that — experts understand that Gein belongs with history's most infamous killers.
"There's nobody like Ed Gein," says Harold Schechter, author of "Deviant: The Shocking True Story of Ed Gein, the Original Psycho," the 1989 book that serves as the definitive word on Gein. "He was unique in the annals of American crime. There are a number of things that make him endlessly fascinating. The most obvious is just the notion of this kind of meek, Midwestern farmer, living in the middle of the American heartland during the bland, balmy Eisenhower era, which we kind of nostalgically remember as this 'Leave it to Beaver' world, who was committing these incredible, unspeakable acts.
"It's one of those crimes that seems almost like some nightmarish Grimm fairytale come to life. Something like Hansel and Gretel in this remote cottage that seems very benign."