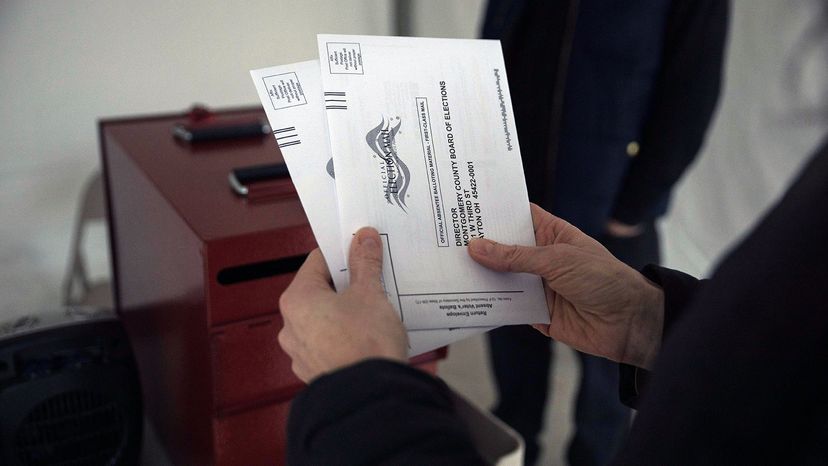 After seeing and waiting in hours-long lines to vote during the 2020 primary elections in the midst of the COVID-19 pandemic, many U.S. voters say they are considering voting by mail in the November presidential election. An April 2020 Gallup Poll found that 64 percent of Americans want voting by mail as an option in November. However, that percentage varies greatly by party: 83 percent of Democrats surveyed support it compared to 68 percent of Independents and only 40 percent of Republicans.
These differences could have something to do with concerns about voter fraud. The same Gallup Poll found that nearly half (49 percent) of Americans think that voting by mail would lead to more voter fraud, though only 27 percent of Democrats hold that opinion compared to 76 percent of Republicans.
However, the Washington Post and the nonprofit Electronic Registration Information Center (ERIC) found just 372 possible cases out of 14.6 million votes cast in the 2016 and 2018 general elections of double voting or voting by deceased people by mail. In other words, only a minuscule 0.0025 percent.
But a study conducted by economists at The University of Wisconsin and Ball State University, did find a "statistically and economically significant association" between in-person voting and the spread of COVID-19 after Wisconsin's April 7, 2020, primary election.
So whether voting by mail is critical this election to avoid a spike in COVID-19 cases or just as a more convenient way to cast a ballot, understanding how it works is the first step.