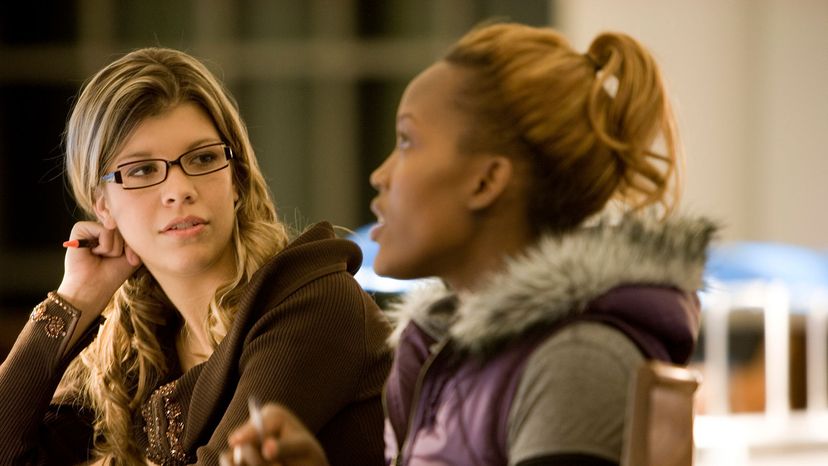 The fallout from the recent deaths of Black people like Ahmaud Arbery, George Floyd, Rayshard Brooks and Breonna Taylor has sparked an increase in discussions about race in the U.S. — or at least an interest in doing so. But this topic can be a minefield when discussed between people of different ethnic backgrounds.
Jennifer Johnson of Americus, Georgia, who is white, remembers a conversation she had with a Black friend after Trayvon Martin died. "We were in complete disagreement," she recalls. "The one part I just couldn't get out of my head was her explaining the fear that Black people have when they encounter police. I had a gun pulled on me once by a cop and I didn't much care for the feeling but for her it is more than fear, it is panic."
Johnson reached out to her friend after George Floyd was killed in Minneapolis to apologize for being slow to come around, which her friend accepted with joy. "She has really taught me a lot about racial and cultural differences," she says. "I know now that racism is alive and well in the South; it has just taken an event like this to show me how many racist people surround me," Johnson says. "My friend has been the most instrumental in making me think and empathize, and imagine how things would be different if I had been born in different skin."
That conversation ended positively. But often people are afraid to even begin to have the talk. "I have been avoiding the topic in fear of saying the wrong thing. I don't want to offend anyone," says Holly (name changed) in Atlanta, who is white. Her worries are compounded, she says, by the fact that some people call out others on social media for not speaking up about racial injustice. "I feel like I am being weak and a scapegoat after reading people's posts about people like me," she explains.
But Amisha Harding, an Atlanta-based activist and founder of Courageous Conversations for the Collective, finds her concern actually heartwarming. "She cares enough to be thoughtful and mindful, that her voice as a white person could be misconstrued," says Harding, who is African American. "She doesn't want to add more wood to the fire."
That said, it would be beneficial to the racial justice movement if Holly and others like her could find the will to engage in conversations to learn and make change. "For many many years these conversations haven't taken place. It's been the elephant in the room," explains Dr. Courtland Lee, a professor in the Counselor Education Program at the Chicago School of Professional Psychology, and an expert on multicultural counseling. "It's a very very complicated and challenging subject to talk about."
Harding understands the fear of speaking up in the current climate. "But if people don't take time to sit down and talk and create space for mutual understanding and respect then nothing changes," she says. But for that to work, people on both ends of the conversation need to be open, receptive and patient. "We need people to feel built up and empowered. We need them to show up and lift their voices."
No matter who's involved in the conversation, here are some helpful guidelines for keeping charged conversations constructive.