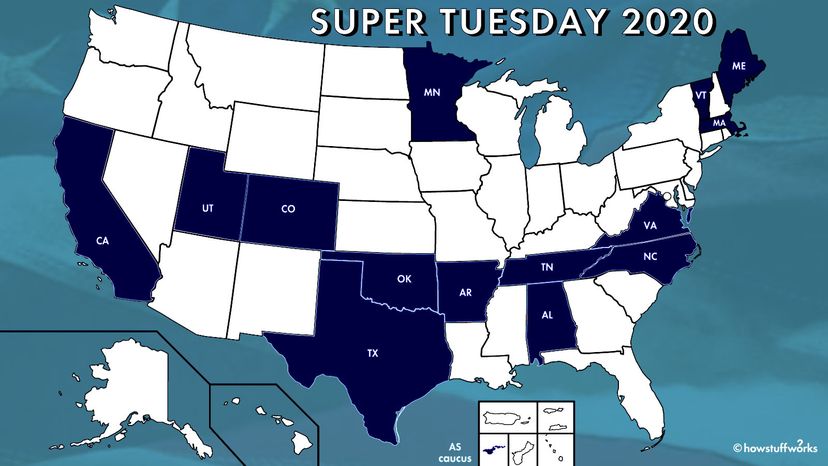 It's the second-most important Tuesday in the American political process, after the general election. We're talking about Super Tuesday. And in the 2020 election, 14 states will hold primaries and American Samoa its caucus to determine their candidate for president.
The 2020 primary is also the first time Californians will vote on Super Tuesday, which means that the two most populous states — Texas and California — are included. Together these 14 states and American Samoa will select 1,345 delegates, or 34 percent of all Democratic convention delegates. Compare that to the first four states (Iowa, New Hampshire, Nevada and South Carolina) with a combined total of 155 delegates and you can see why Super Tuesday (March 3, 2020) is critical to the candidates.
While Super Tuesday is political tradition now, it wasn't always. So, when did it become such an important day in politics and what makes Super Tuesday, well, so super?