Hardcore and the District of Punk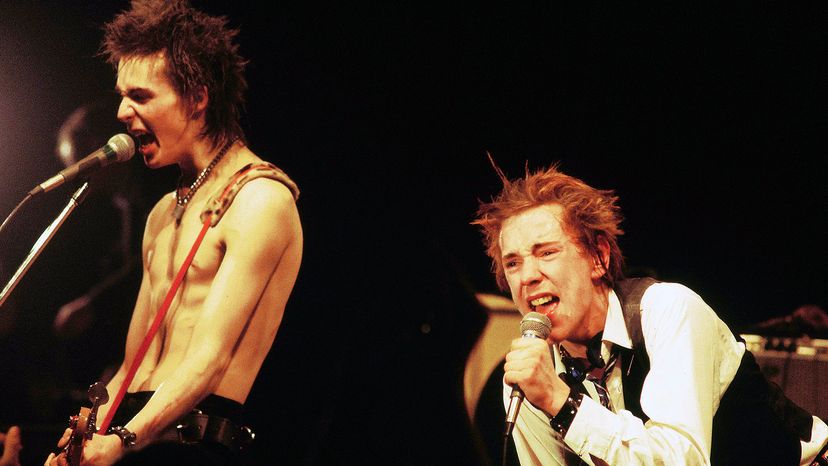 The Sex Pistols' Sid Vicious (left) and Johnny Rotten made their American debut at Atlanta's Great South East Music Hall & Emporium in 1978.
Richard E. Aaron/Redferns/Getty Images
There is an inherent problem with any sort of rebel culture. People who join together to flip a huge middle finger at any and all rules and societal norms inevitably start to develop their own rules and norms. In the punk world, that's what spawned hardcore.
"There's always that restless sort of energy that says 'OK, we did that, what's next?'" Anderson says. "We're rebelling against this, but then what happens when who we do becomes the standard? You have people saying we will not allow you to summarize us as a haircut or a sound or a political stance."
Sex Pistols bassist Sid Vicious is often considered the face of both punk rock and the roller coaster lifestyle of hard drugs that regularly came with it. He died at just age 22 from a heroin overdose on Feb. 2, 1979. He was in New York City awaiting trial for allegedly killing his girlfriend Nancy Spungen in their Chelsea Hotel room and shortly after being released from jail for stabbing Patti Smith's brother.
When Vicious passed away, some called it the death of punk rock. What happened instead was the rise of a new brand of punk — faster, harder, louder — called hardcore. Although NYC and London remained integral parts of that scene, hardcore also took root in San Francisco and Washington, D.C.
"D.C. was then, and to some extent, still is seen as a government town, not a rock bastion," Andersen says. "The punk scene began developing in the mid-'70s, but it was very small and not terribly cutting edge by New York standards. That changed with the arrival of Bad Brains. This is the stuff that really makes the big noise."
Bad Brains turned heads not only for speeding up the punk sound, but also because they were four black guys from the predominantly African American section of Southeast D.C. Punk at that point had been a white, often male scene.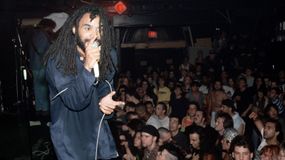 Bad Brains turned heads for speeding up the punk sound, and for its makeup of four black guys (including lead singer H.R. seen here) from Southeast D.C.
David Corio/Michael Ochs Archive/Getty Images
"They are groundbreaking in many ways, including as one of the original creators of hardcore punk," Andersen says. "They come out of the jazz fusion and funk culture, but they got a hold of punk rock and decided to make it theirs."
Meanwhile, a similar sound was emerging on the West Coast of the U.S. Black Flag planted the hardcore banner from a graffiti strewn perch in San Francisco. The band borrowed punk's anti-authority message and added elements of everything from jazz to heavy metal. It took the do-it-yourself mentality made necessary by the lack of interest from the music industry to a new level.
"The DIY thing was bands saying we want to create our music and part of that is presenting it ourselves without any input from record labels," Andersen says.
Black Flag also got a kick in the head from a D.C. transplant when Henry Rollins moved across the country to join the band as lead vocalist in 1981.