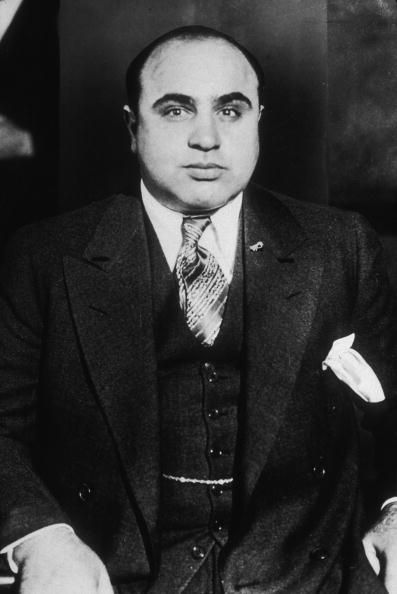 Do gangsters get any more notorious than Al "Scarface" Capone? He was a bootlegger and crime boss in Prohibition-era Chicago. In 1931, his crime spree came to an end when he was imprisoned for tax evasion. Capone died of syphilis, and his mind was ravaged by the disease.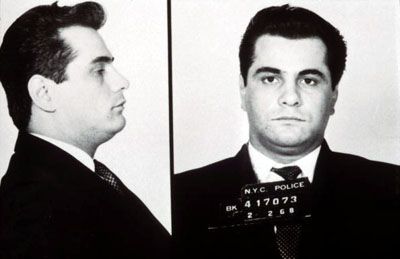 John "Dapper Don" Gotti was the boss of the Gambino crime family. A sharp dresser, Gotti was also dubbed "Teflon Don" because no charges seemed to stick to him. In 1992, he was sentenced to life in prison after engaging in such unsavory behaviors as murder, illegal gambling, racketeering, tax evasion and extortion.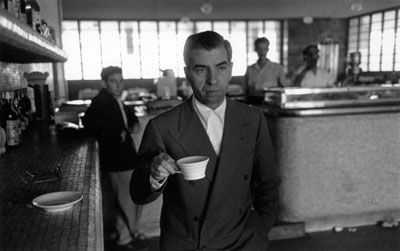 Charles "Lucky" Luciano was a major New York crime boss in the early 20th century, and TIME magazine asserts that he "reinvented the Mafia." A man with expensive taste, Lucky Luciano had his hand in nearly everything, from bootlegging and prostitution to politics and fashion. In 1936, Luciano was convicted of 62 counts of criminal activity and sentenced to 30 to 50 years in prison.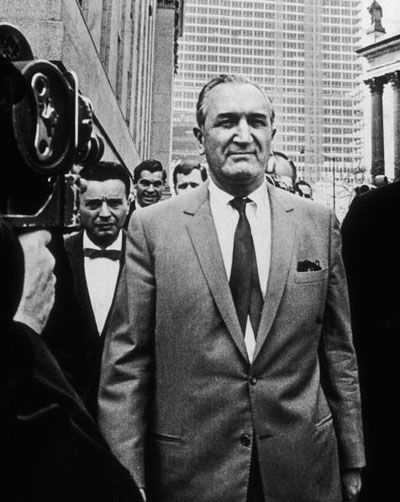 New York Times Co./Getty Images
Joseph "Joe Bananas" Bonanno was the head of the Bonanno crime family in Brooklyn, N.Y., for nearly 30 years. In terms of public enemies, he's a pretty boring case study. He hated his nickname, and he was convicted of such crimes as obstructing justice and being in contempt of court. Upon his death in May 2002, his lawyer, Alfred "Skip" Donau, commented, "Had he been born into different circumstances," he might've been an upright CEO.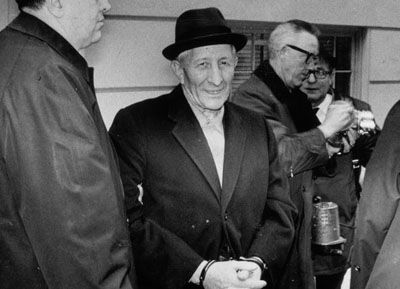 Jack Manning/New York Times Co./Getty Images
Sicilian-born Carlo Gambino, a crony of Lucky Luciano's, made his mint by bootlegging liquor and managing gay bars in the 1930s in New York. He was charged with planning the robbery of an armed truck in the late 1960s, but his family staved off deportation by bribing two U.S. senators.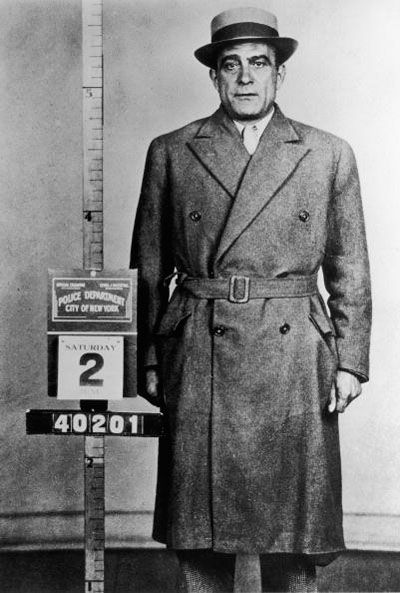 Santi Visalli Inc./Getty Images
Vito Genovese, another associate of Lucky Luciano, was a volatile and ambitious mobster. He supposedly fell in love with a married woman and killed her husband so he could wed her. Genovese never realized his dream of being top dog in the crime underworld, though. In 1959, convicted on drug charges, he was sentenced to 15 years of prison time.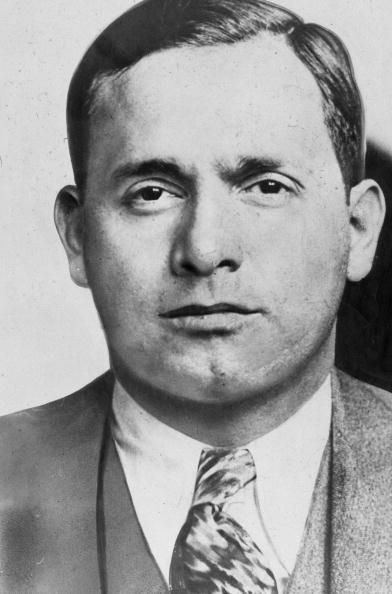 New York Times Co./Getty Images
Tommy "Three-finger Brown" Lucchese was a short man with a penchant for violence. Crime reporter Carl Sifakis claims that Lucchese was Lucky Luciano's "favorite killer," and he had nearly 30 murders under his belt. He was arrested multiple times for murder, but he was never convicted of any crime until the 1920s, when he was found guilty of committing grand larceny.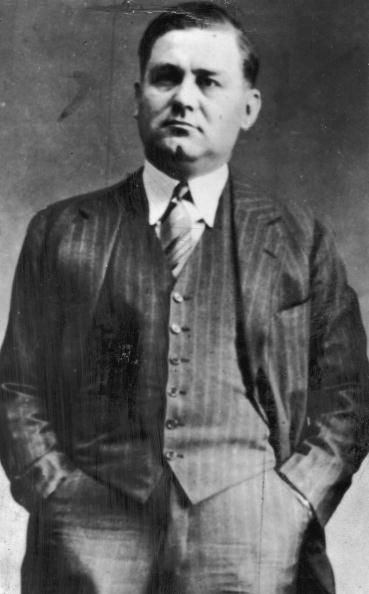 Hulton Archive/Getty Images
George "Bugs" Moran was another gangster in the bloody era of Al Capone's Chicago. He wasn't slain in the St. Valentine's Day Massacre that Capone orchestrated, but his cronies were. Still, he continued his rise to the top of the underworld and stood his ground, continuing his work as a bootlegger and dog racer. Later, he'd serve time in prison for bank robbery.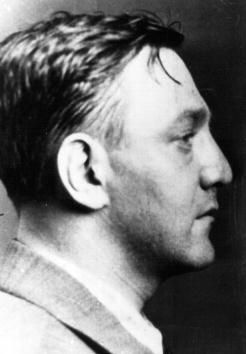 National Archive/Newsmakers/Getty Images
Arthur Flegenheimer, or Dutch Schultz, was yet another 1930s-era bootlegging gangster. He met his untimely (or timely, depending on whom you ask) end while using the bathroom at a New Jersey bar. The rusty bullet that struck him caused peritonitis, and Schultz's final rambling words are somewhat infamous. Whether or not they're code words related to an Illuminati conspiracy or vague clues about the buried safe (containing $7 million) that Schultz left behind somewhere in New York, we may never know.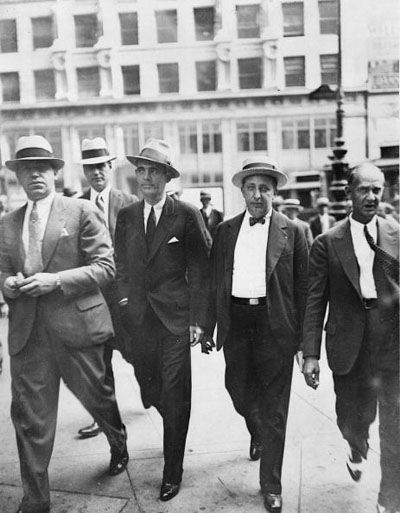 Jack "Legs" Diamond (second from left), also known as "Gentleman Jack," was as hard and scratch-resistant as his last name. He was referred to as the "clay pigeon of the underworld" after dodging multiple murder attempts. As far as gangsters go, he was well-liked by the public and considered a dashing celebrity. His rising star made him unpopular with the mob, who felt he was drawing unnecessary attention to their wheeling and dealing. A bootlegger, he would've served prison time on kidnapping charges had he not been murdered.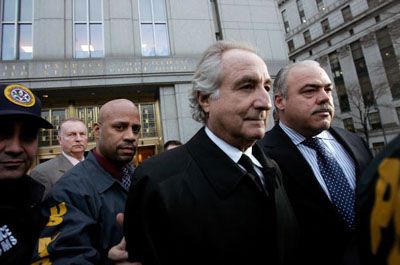 Hiroko Masuika/Getty Images
Fast-forward to the 21st century, when another smooth-talking criminal roamed the streets of New York (and Palm Beach). Financier Bernard Madoff, former chairman of the NASDAQ stock exchange and owner of Bernard L. Madoff Investment Securities, exposed the "one big lie" he'd been living: He was running a massive Ponzi scheme and bilked investors out of nearly $65 billion. In 2009, Madoff was sentenced to 150 years in prison. Interestingly, that's a longer term than these tough Prohibition gangsters got.
American Stock/Getty Images
William Bonney, more famously known as "Billy the Kid," was a wanted man in the American Wild West. A horse and cattle thief, he gained even more notoriety by shooting and killing a sheriff and two prison guards. Fate caught up with him when he was shot and killed in 1881.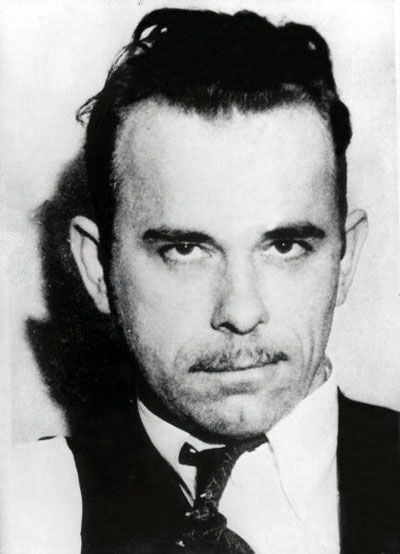 John Dillinger might have been dubbed public enemy No. 1 in the press, but among the people, he was idolized as a type of Robin Hood figure. A notorious bank robber, Dillinger escaped from the law several times before being ambushed and killed in a Chicago movie theater.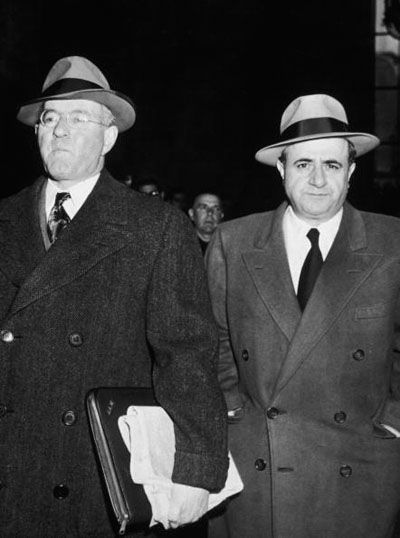 Archive Photos/Getty Images
Albert Anastasia (right), nicknamed the "Mad Hatter" and the "Lord High Executioner," was one of the early bosses of the Gambino crime family and managed a contract killing business called Murder Inc. He served time in the U.S. Army and became an American citizen; then, in 1957, he was murdered in a barber shop at New York's Park Sheraton Hotel.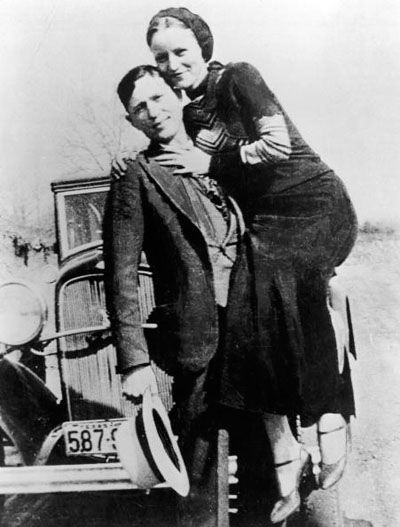 Hulton Archive/Getty Images
Ah, young love: Clyde Champion Barrow and Bonnie Parker are truly the first couple of crime history. In the 1930s, the FBI was in hot pursuit of Bonnie and Clyde, who were wanted on charges of murder, robbery and kidnapping -- as well as automobile theft. Law enforcement officers gunned down the couple on May 23, 1934, in Louisiana.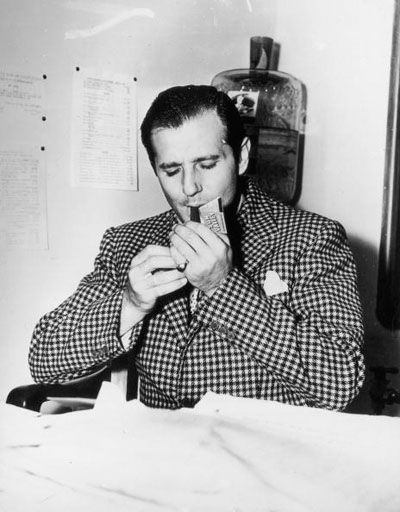 American Stock/Getty Images
Would Las Vegas be what it is today without Benjamin "Bugsy" Siegel? He had the dashing good looks of a movie star, but Siegel was a racketeer and extortionist without a conscience. Dubbed the "Father of Las Vegas," he established the Flamingo, the first glitzy hotel and casino in Nevada. A hit was put out on him in 1947, and only five people attended his funeral, despite his popularity.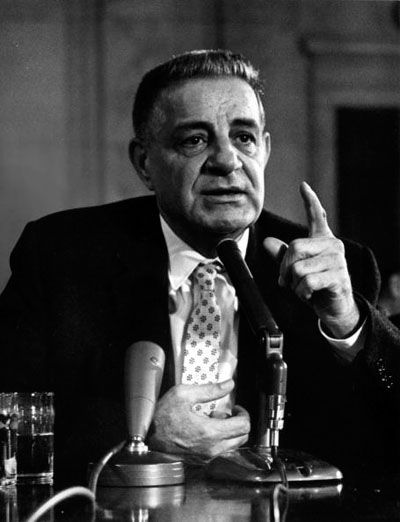 Hulton Archive/Getty Images
Joseph "Joe Cago" Valachi brought La Cosa Nostra into public awareness in the 1960s when he became a mafia informant for the U.S. Justice Department. A minor figure in the mafia for several years, Valachi was involved in drug trafficking before he offered to spill the beans about the mob underworld. A heart attack claimed his life in 1971, when he was serving time in an El Paso correctional institute in protective custody.