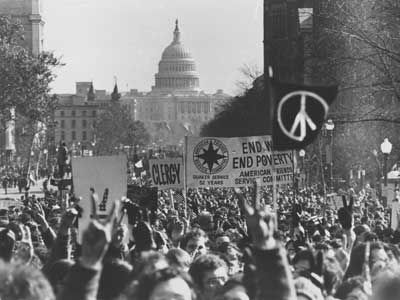 This iconic image is what we usually think of when we hear the word "protest." But groups across the political spectrum have taken to the streets, as shown next.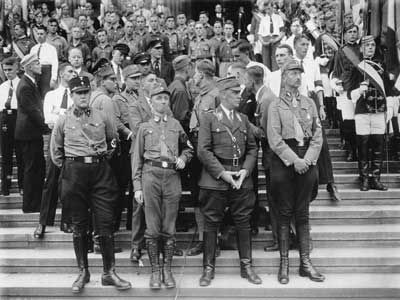 German students protest the signing of the Treaty of Versailles in 1932. Many felt that the conditions excessively punished German citizens. The post-war economy played a large part in these feelings, as it did around the rest of the world.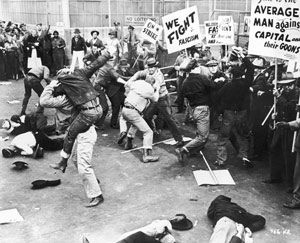 In the midst of the Great Depression, this 1935 scene depicts unionized strikers fighting a group of scabs as they try to cross the picket line. In 2007, economic fallout once again made headlines and resulted in protest.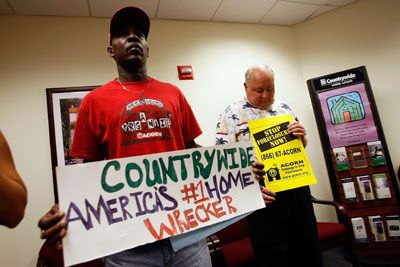 The predatory lending market and subprime mortgage crisis sparked outrage at lenders. Here, Marcus West and Larry Heard protest Countrywide home loans in October 2007. But sometimes activists and corporate leaders come together for a common cause...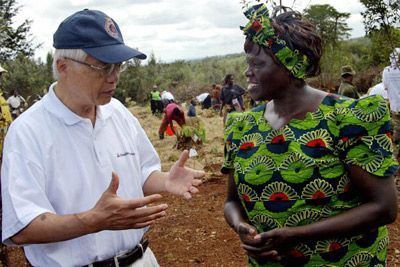 Tony Karumba/AFP/Getty Images
Dr. Wangari Muta Maathai, a Kenyan ecofeminist and 2004 Nobel laureate, speaks with Mitsubishi's senior executive vice president at a tree planting ceremony in Nairobi. Feminism is a well-known movement, but see what some men protest against next.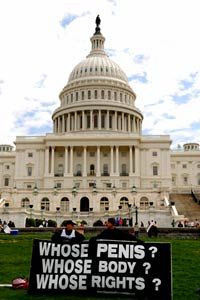 David Hardman/Scoopt/Getty Images
A group advocating stopping infant circumcision demonstrates on the U.S. Capitol in March 2008. Reproduction and child-rearing issues give rise to movements all over the world, like the one shown next.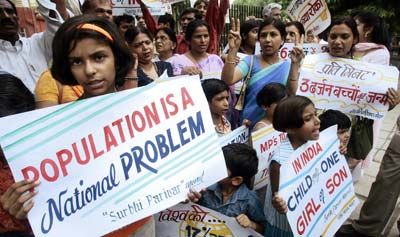 Manan Vatsyayana/AFP/Getty Images
Social workers and activists advocate population control in New Delhi on World Population Day, 2006. With over a billion people, India suffers from a lack of food and resources. In the United States, reproduction is discussed in different terms.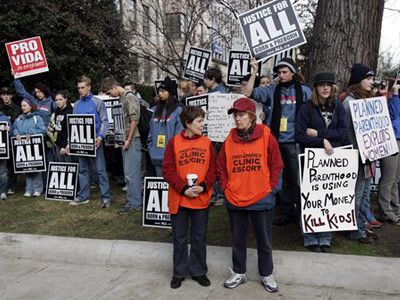 Associated Press/Susan Walsh
Volunteers wait to escort patients to a Planned Parenthood clinic during a protest. Next, see a different type of reproductive issue that's garnered recent media attention.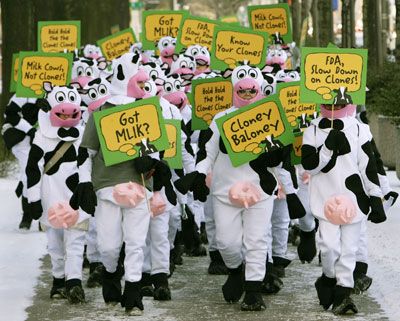 Chip Somodevilla/Getty Images
The Food and Drug Administration recently lifted a ban on the sale of meat, milk and other products derived from cloned animals. Protesters marched in Washington, D.C., in February 2007, foreshadowing consumer outcry against the legislation.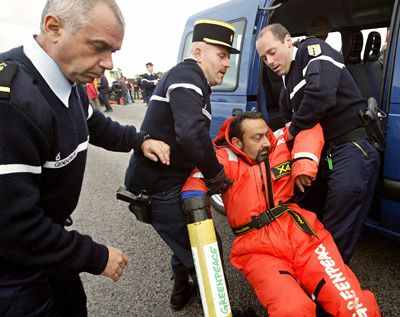 ANDRE DURAND/AFP/Getty Images
Greenpeace is well-known for its aggressive tactics in protecting animal rights. But protesting isn't limited to Greenpeace's members...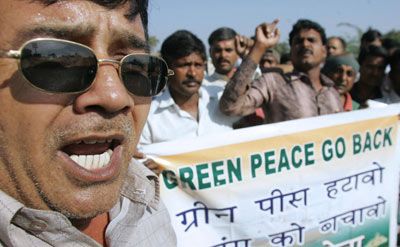 Indranil Mukherjee/AFP/Getty
Workers at Alang Shipyard in India tell Greenpeace to butt out and go home. Learn more about activism and protesting in How Protests Work.