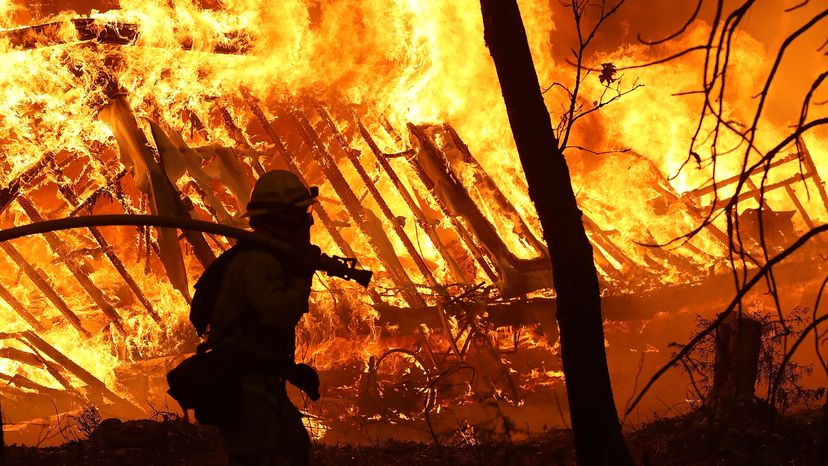 When one of this fall's California wildfires endangered a gated community in Ventura county, local county firefighters rushed in to try to protect the homes there. But they weren't alone in the effort. As the Los Angeles Times reported, a private crew of firefighters, provided by an insurance company as part of a local homeowner's coverage, also fought to control the flames.
As the homeowner told the Times, she wasn't sure whether it was the public or private firefighters who had saved her home, but she was simply grateful to them all.
The headlines went to Kim Kardashian and Kanye West, who were initially booed for employing their own private firefighting team, but then received kudos for the help their firefighters provided the neighborhood.
The California blazes have drawn attention to private-sector firefighting companies, an industry that many people in the public may not have known about. Some private firefighting companies are employed by insurance companies, while others work on government contracts to augment the efforts of public-sector firefighters in combating massive wildfires.