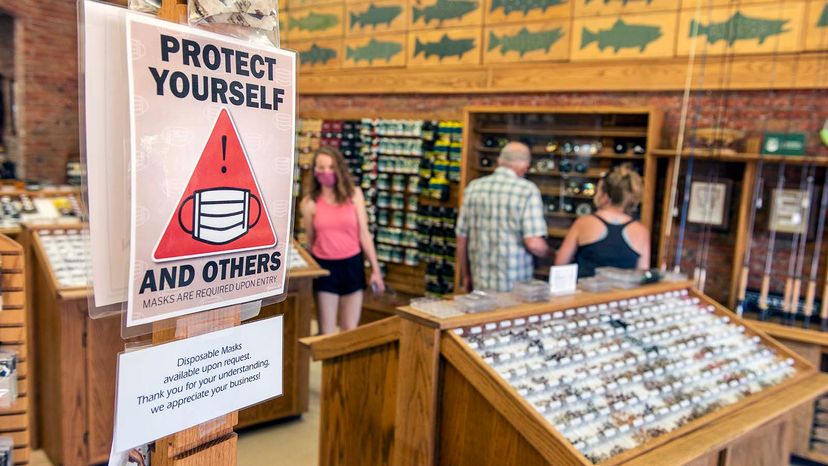 When COVID-19 began to spread through the United States, Mel Rolleri, a supervisor at The Pantry, a gourmet grocery store in Fairfield, Connecticut, quickly instated a mask-wearing policy for employees and customers. The 6,000-square-foot (557-square-meter) store was deemed an essential business that has remained open throughout the pandemic.
At first, Rolleri politely let customers know they would have to wear a mask when they shopped. She placed signs on the doors instructing people how to properly wear them. Eventually, the door sign was simplified: No Mask, No Entry.
"There has not been a problem lately with people pushing back," Rolleri says. "But in the beginning, I had to hire a security guard." She says she has had shoppers scream, swear and spit at her, and even call her a fascist and Nazi.
The first incident was memorable. Rolleri says when she approached a shopper asking her to wear a mask, the woman told her couldn't for health reasons. So Rolleri says she offered to shop for her and take her groceries out. By then The Pantry had launched a significant curbside service in response to the pandemic.
Instead of agreeing, the woman moved toward Rolleri and screamed, then refused to leave the store when asked. Finally, Rolleri says she pulled out her phone to call the police, and the woman left the store. Rolleri followed her out just to be sure. "If I'd thought clearer, I would have filmed the whole thing."