NASA
NASA had a huge presence at the NSTA convention. The main feature of the exhibit was a mock-up of one of the modules for the International Space Station, shown here:
Inside, the mock-up showed you what it will look and feel like inside this module.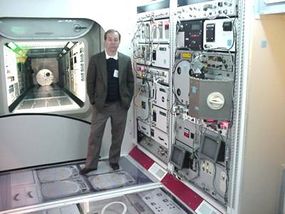 For more information, visit www.nasa.gov.