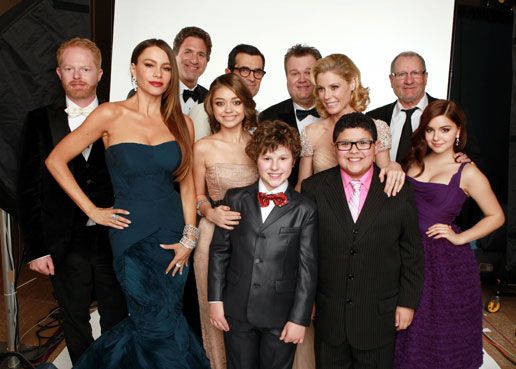 Christopher Polk/Getty Images
Far more diverse than the "Leave It to Beaver" bunch, this is what one of America's most popular television families looks like. In 2012, the cast of "Modern Family" swept the Emmy Awards, demonstrating not only their knack for comedy but also the broad-reaching, 21st-century shift in how viewers conceptualize the meaning of family. And for all of the show's fictionalized hijinks, the unconventional branches of its family tree reflect a growing number of real-world, contemporary households.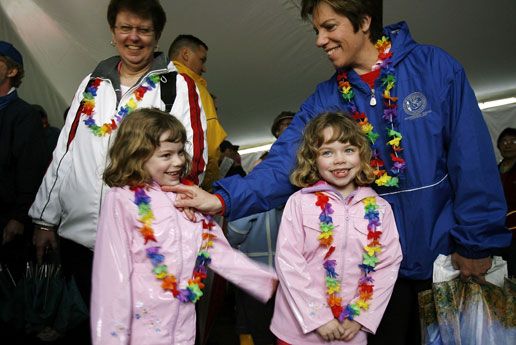 Chip Somodevilla/Getty Images
Same-sex parenting remains controversial in the United States, although a May 2011 survey from the non-partisan Pew Research Center for the People & the Press found that a majority of respondents -- 62 percent -- considered the broadening acceptance of gay parenting as a good or inconsequential societal development. Gay couples remain a slim minority, comprising an estimated 1 percent of the U.S. adult population, and independent surveys and social scientists have posited that between 1 million and 9 million American boys and girls under 18 years old are living with same-sex parents.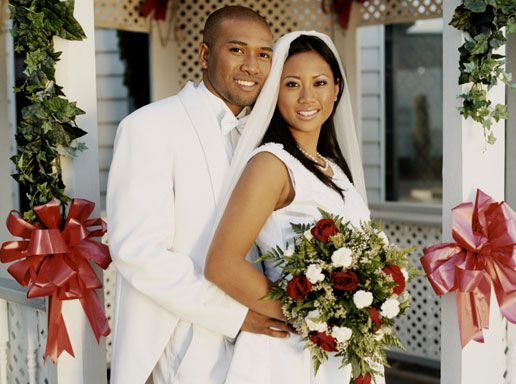 Jaqueline Veissid/Getty Images
In the 1967 case Loving v. Virginia, the U.S. Supreme Court effectively rendered laws barring interracial couples from marrying unconstitutional. Forty-three years after that landmark legal decision, the number of interracial couples reached an all-time high in the United States in 2012, an increase that's largely attributed to an influx of Asian and Hispanic people into the population. The proportion of interracial couples increased, for instance, from 3.2 percent in 1980 to 8.4 percent in 2010.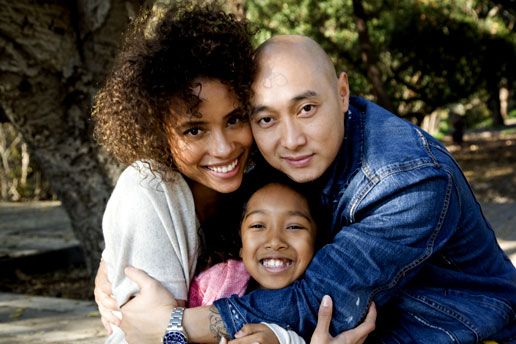 4 Eyes Photography/Getty Images
In May 2012, the U.S. Census Bureau announced that for the first time, the number of black, Hispanic and other minority and interracial babies born the previous year outpaced the number of white babies born. Statisticians had long predicted that the growth rate of minority populations in the United States would overtake that of the white majority, eventually rendering the country's racial makeup a "majority minority."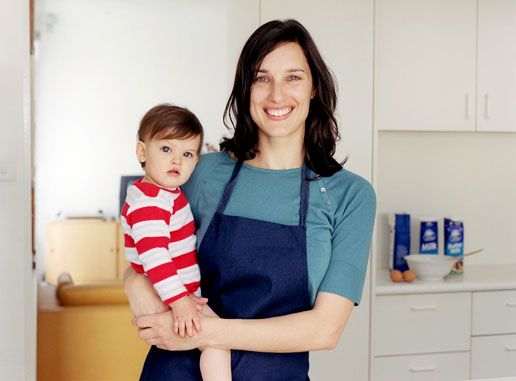 Jason Loucas/Getty Images
In yet another sign of changing family demographics in 21st-century America, the Centers for Disease Control and Prevention released statistics in February 2012 showing that a majority of new mothers under 30 years old were unmarried. That doesn't necessarily imply that the women were single, but, in line with the concurrent trend of delayed marriage, many were still in relationships with the fathers and often living with them as well. As a result, some are starting to wonder whether marriage is falling by the wayside when it comes to modern parenthood.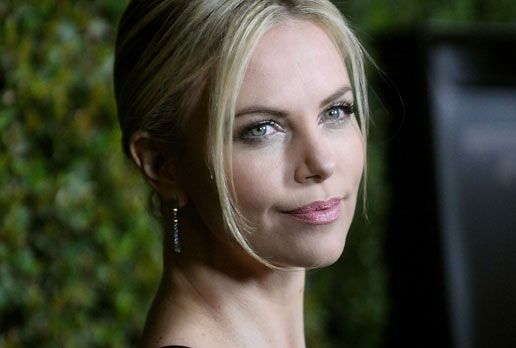 Jason LaVeris/Getty Images
With Charlize Theron's 2012 adoption of a baby boy, the Hollywood actress joined the estimated 10.5 million single-parented households in the United States. Although single parenting has been correlated to negative child outcomes, such as poor academic achievement and behavioral problems, additional research also demonstrates how single parents rely on broader community networks of family, friends and neighbors to supplement the parental resources they invest in their sons and daughters.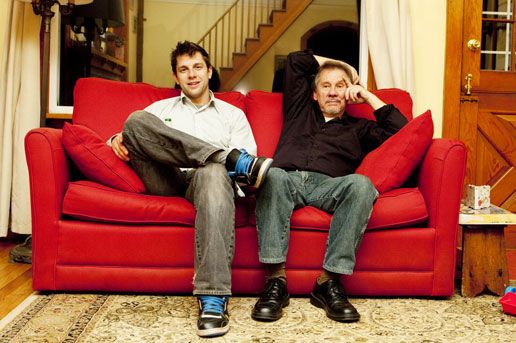 The economic recession that struck in the first decade of the 2000s has been especially hard on college-aged Americans, who graduate with diminished prospects of finding jobs. The result? Many move back home with parents to save money, earning them the nickname "boomerang kids," which describes how they fly the family coop only to flutter back. But a widely circulated statistic claiming that 85 percent of college grads boomerang back home these days isn't accurate, according to fact-checking publicized by Politifact.com. According to data from the Pew Research Center, the percentage is probably much closer to 40.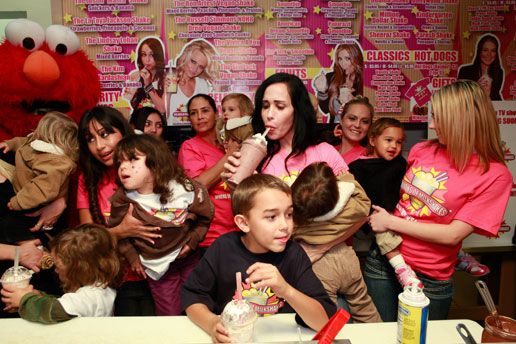 Tiffany Rose/Getty Images
In January 2009, Nadya Suleman gave birth to octuplets, deeming her "Octomom" in pop culture. Suleman's delivery was only the second successful octo-birth, but the event attracted more medical controversy than maternal rejoicing. The pregnancy was facilitated by assisted reproductive technology, which the single mother specifically requested, despite already having six children. Three years later, concerns about the family's situation seemed validated when Suleman had to file for bankruptcy and spoke publicly about the financial challenge of providing for her 14 kids solo.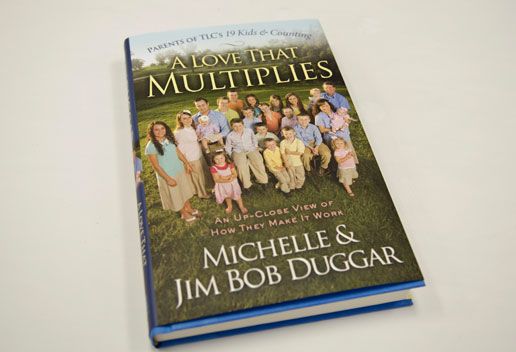 Stars of the reality hit show "19 Kids and Counting," Jim Bob and Michelle Duggar, are also the public faces of the Christian-oriented "Quiverfull" movement, which eschews birth control and assisted reproductive technology in favor of allowing God to ordain as many pregnancies as possible. Although the Duggars and Quiverfull have attracted critics, the Arkansas family of 21 has come to represent conservative family values, as outlined in their book "A Love That Multiplies."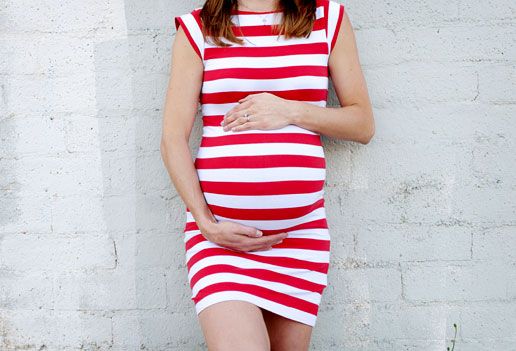 Jade Brookbank/Getty Images
Due to patient privacy, exact statistics on surrogacy in the United States are unavailable, but anecdotal reports suggest that the practice of a woman carrying another couple's child has been on the rise in the early 21st century. The procedure generally runs $30,000 to $60,000, which makes it prohibitively expensive for many couples struggling with infertility issues. But surrogacy can also serve as a financial boon for healthy young women who are chosen to carry the babies to term. Interestingly, stateside military wives have become a sought-after surrogate demographic, according to online survey results published in the magazine Allure.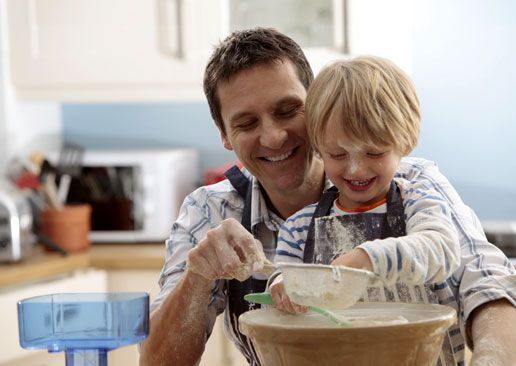 When the Great Recession disproportionately gouged male-dominated industry sectors, the percentage of working moms out-earning their husbands increased -- along with the number of stay-at-home dads. In 2010, the U.S. Census tallied up 154,000 at-home dads, a 60 percent jump from 2004. Moreover, University of Texas associate professor and at-home father expert Aaron Rochlen suspects the actual number to be much higher, since the Census Bureau doesn't count gay households, single fathers or dads who earned any income in the at-home round-up.