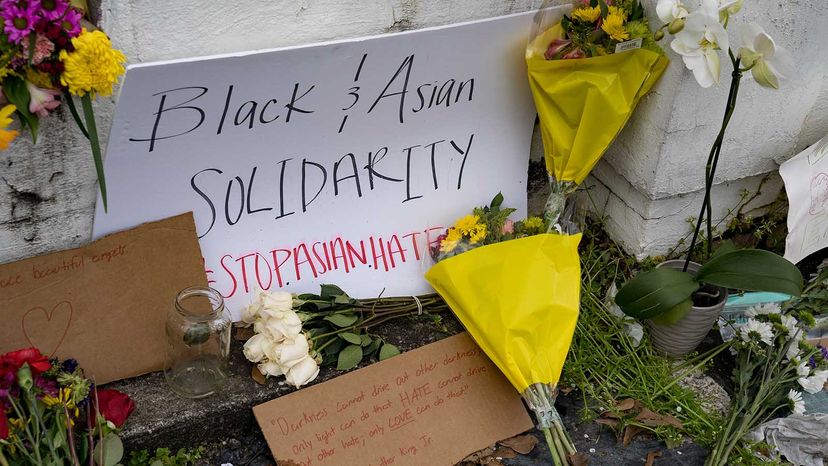 A white man travels to one business and kills several workers. He then kills more people at a similar business.
Six of the eight people he killed are Asian women, leading many people to call for him to be charged under the new state hate crime law. Authorities resist, saying they aren't sure that racial bias motivated the man's crimes.
That's the situation unfolding in the Atlanta area in Georgia, right now. But there is often a gap between public opinion and law enforcement when people believe a hate crime has been committed, whether against LGBTQ people, racial minorities or Jewish people.
Hate crimes and hate murders are rising across the U.S., but long term polling data suggests that most Americans are horrified by bias-motivated violence. They also support hate crime legislation, an effort to deter such attacks.
Yet officials often resist the quick classification of incidents as a hate crime. Hate crimes have precise qualities, which must be met to satisfy legal requirements. And even when police and prosecutors believe the elements of a hate crime are present, such crimes can be difficult to prove in court.