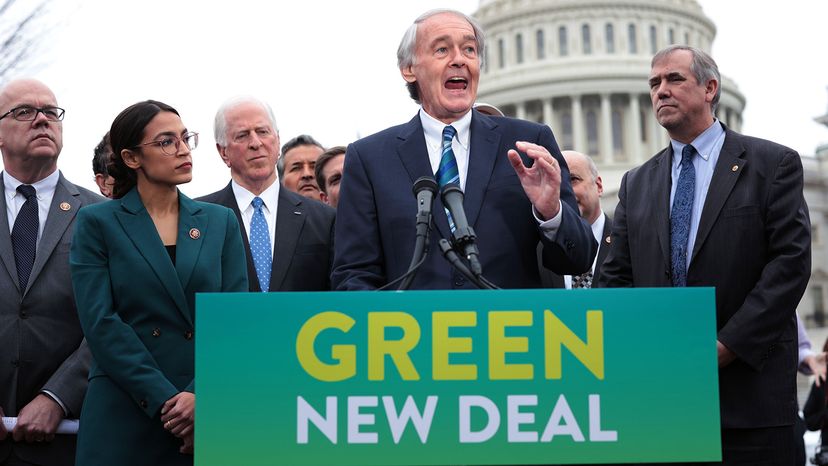 The Green New Deal is nothing if not wildly, proudly, unapologetically ambitious. It's a bodacious cards-on-the-table challenge to everyone who doubts the seriousness of climate change and to everyone who lacks the sense of urgency — or the guts — to act on it.
So to think, after the Republican-controlled U.S. Senate voted in late March to quash the Green New Deal (though technically was a non-binding resolution, meaning in no way would it have become law; the Senate shot down even talking about it), that this pie-in-a-clean-sky idea has gone belly-up for good is not giving it nearly enough credit. The Green New Deal, in oft-changing but always-bold forms, isn't going anywhere.
"I think the Beltway mentality that, 'Well, the resolution didn't pass, so this goes away'... most people aren't necessarily following what happens in Congress," Nicole Ghio, the fossil fuels manager for the environmental group Friends of the Earth, says. "What [people] demand is not based on a vote — a very cynical vote — that happened in the Senate. What we're going to see is people continue to mobilize around the country for meaningful action on climate. That already has changed the debate and will continue to change the debate."