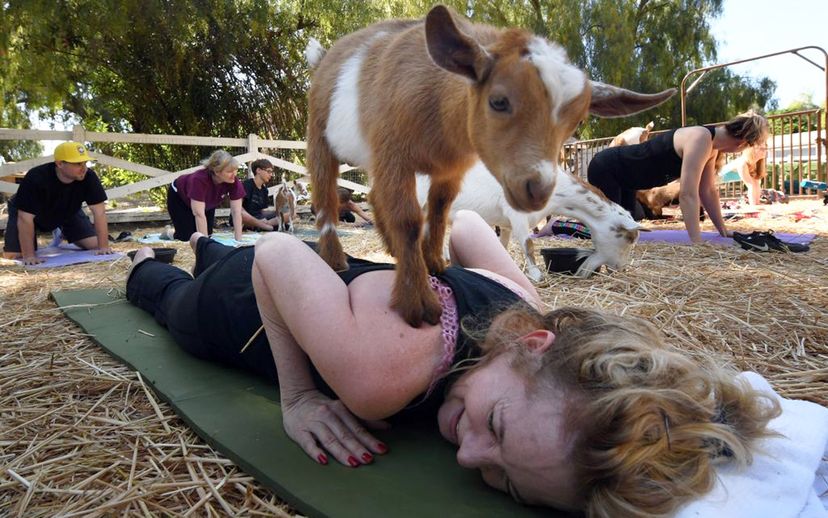 One day Megan Kibby and Jason Lewis, owners of Decatur, Georgia-based Red Wagon Goats — where you can adopt a goat, or rent one to clear property of unwanted brush — took a female kid to a friend's house for a backyard get together.
"She loved getting held the whole time," says Kibby, via email, of the tiny goat. "And each time a new person held her you could see [that person's] countenance change. We all agreed that night that if you hold a baby goat to your heart, it'll melt the pieces back together."
Kibby then had a thought: Why not incorporate goats into the yoga classes she taught? Although she wasn't the first to come up with the idea, her students loved the concept of fleece meeting spandex. Now, during any given class, 10 to 20 goats wander as Kibby's students stretch to upward-facing dog, or contort themselves into pigeon pose, head down on left foot.
"Instead of doing a lot of standing poses, we do a lot of seated stretching poses and poses lower to the ground so we're more at eye level with the goats," Kibby says. "Jason goes around during the class and puts a handful of treats (corn and grain) on people's mats, which brings the goats out to play and interact. After class, we invite people to get into table top pose [all fours] and we will put goats on people's backs to pose for photos."