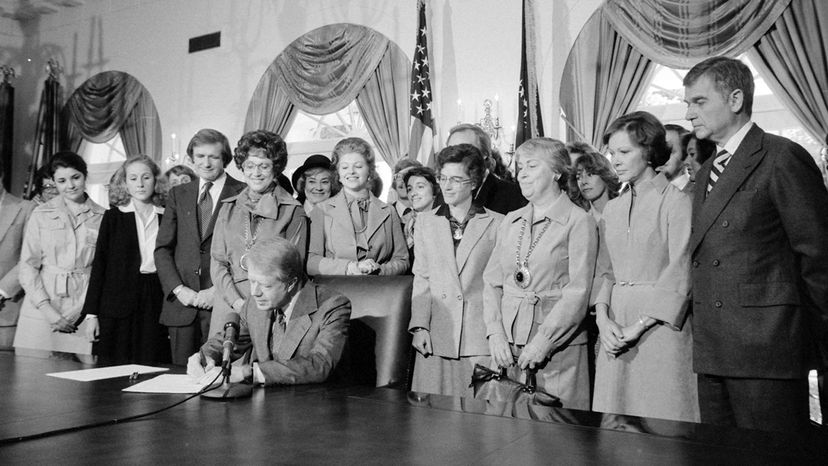 Nearly 100 years after it was first floated before Congress, the Equal Rights Amendment (ERA) has been given new life. That's because on Jan. 15, 2020, the state of Virginia provided the ERA just what the bill needed. Virginia became the pivotal 38th state to ratify the Equal Rights Amendment and approve the change to the U.S. Constitution.
A constitutional amendment can only become law of the land only after passage buy three-quarters of the states. Rounded up, that'd be 38 states. Virginia is now officially No. 38. Does that mean something officially, constitutionally could come of the ERA?
Final approval wouldn't be quite that easy, of course. Not after all this time. Hurdles lay ahead. Ignorance and opposition will have to be overcome. Some legal and procedural challenges certainly remain.
But for something that's been fighting for its life since suffragettes gained the right to vote, for an amendment that finally was approved by Congress and turned over to the states for passage coming up on 50 years ago — Congress overwhelmingly OK'd the ERA on March 22, 1972 — these are some heady times. Energized by the #MeToo and Time's Up movements, women are closer than ever to getting equal rights recognized in no less of a venue than the founding document of the country.
"Today is an absolutely historic day for our Commonwealth and a major milestone in the fight for equality in this nation. Women in America deserve to have equality guaranteed in the Constitution and Virginians should be proud that we will be the state that makes it happen," Virginia Attorney General Mark R. Herring said in a statement. "As we continue to move swiftly toward ratification, I am preparing to take any steps necessary to ensure that Virginia is recognized as the 38th ratifying state, that the will of Virginians is carried out, and that the ERA is added to our Constitution, as it should be."