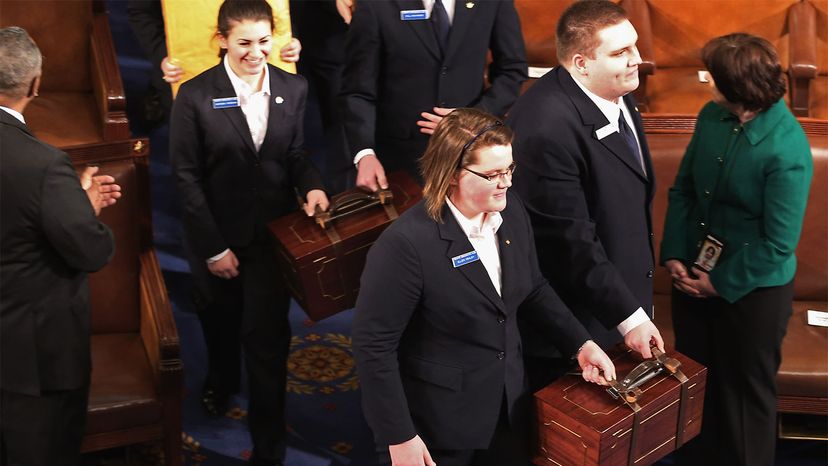 Earlier this month, Oregon became the 15th state plus Washington, D.C. to join what's known as the National Popular Vote interstate compact. Under this agreement, participating states pledge to deliver all of their electoral college votes to the winner of the national popular vote.
If enough states join, it could spell the end of the electoral college, a temporary body of state-appointed "electors" who are ultimately responsible for choosing the president of the United States. The electoral college was created by the Founding Fathers as a way of checking the raw power of the people and giving a leg up to small states, but it also makes it possible for the winner of the popular vote to actually lose the presidential election.
That very thing has happened five times in American history, most recently with the 2016 election of Donald Trump, who won the electoral vote by a broad margin (306 to 232), but lost the popular vote to Hillary Clinton by more than 2.8 million ballots. In 2000, the closest presidential election in U.S. history, George W. Bush narrowly won the White House with 271 electoral votes while receiving 543,895 fewer popular votes than his opponent, Al Gore.
The electoral college is generally unpopular — a May 2019 poll found 53 percent of Americans think it should be abolished — and according to a 2019 report by the Congressional Research Service, there have been 700 different proposals floated in Congress that would reform or repeal the electoral college, which is enshrined in Article II of the Constitution and also in the 12th Amendment.
Despite centuries of opposition, the electoral college is alive and kicking because amending the Constitution or repealing an existing amendment is a huge political undertaking that requires supermajorities in Congress plus the president's signature. That's why electoral college critics are psyched about a new approach that uses the Constitution's own language to bring power back to the popular vote. And it's gaining traction.
The National Popular Vote plan doesn't require a constitutional amendment, because it doesn't get rid of the electoral college. Supporters believe it brings parity back to the voting process (every vote counts), while opponents claim that any state-sponsored attempt to mess with federal elections is by its very nature unconstitutional.