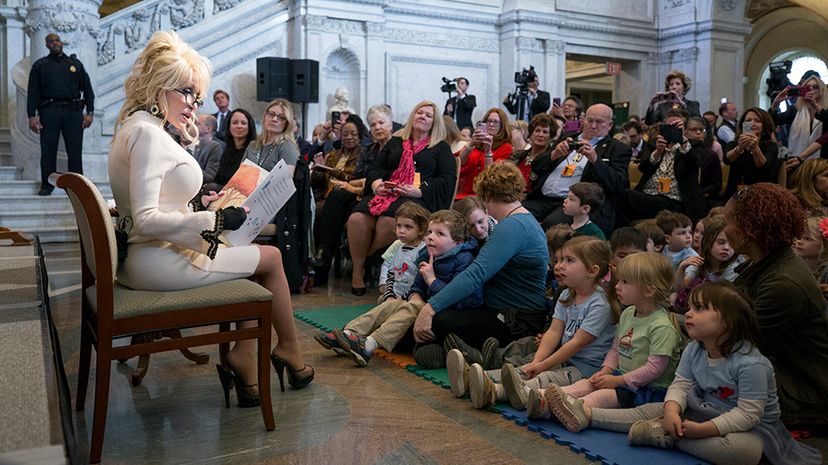 Since 1995, beloved country and western superstar Dolly Parton's Imagination Library has been sending free books to children in areas where her program is offered. Kids get the books every month from birth until they reach the age of 5. The program, which originally distributed books to kids living in Parton's hometown of Sevier County, now sends them to children around the globe. That's a lot of books — 100 million in total as of Feb. 27, 2018 to be exact.
And what book could be more fitting to commemorate the Imagination Library's 100 millionth than one written by Parton herself. "Coat of Many Colors" is a picture book featuring the lyrics of Parton's song of the same name with illustrations by Brooke Boynton-Hughes.
To celebrate this huge achievement for childhood literacy, Parton's book was enshrined in the Library of Congress this week. Its addition to the collection in Washington, D.C., also kicked off a partnership between the Library of Congress and the Imagination Library. Going forward on the last Friday of every month from March until August, readings will be livestreamed to local libraries across the United States.
"Dolly Parton's work through her Imagination Library is awe-inspiring," Librarian of Congress Carla Hayden said in a press statement. "...There is no way to truly quantify the impact this program has had on developing young readers across America and in other parts of the world."