According to digital media analysts, there are only two ways to watch a television show online: You can watch it for free, or you can pay for it.
If you're just trying to catch up on a show, you can find many old episodes available online for free. But if you absolutely must know the latest details of your favorite show before going in to work, or if you want to watch a game live, then chances are you'll have to pay, and there are many options available. The challenge is finding which one is right for you.
You could buy a TiVo box with a Netflix button, only to find that Netflix doesn't have all the shows you want. Or you could subscribe to Time-Warner cable and use the company's app to watch shows on a tablet. If you like, you can buy Apple TV and pay fees for shows directly to Apple. But with Apple TV, you can't buy the shows to keep. You can only rent them.
And don't confuse Apple TV's offerings with the Apple iTunes store. On iTunes, individual episodes of TV shows can cost around $2.99.
The world of online TV can be confusing, but if you know where to look, you should be able to find what you want. Let's take a look at some of the ways in which you can watch TV online -- legally, of course!
If you buy Apple TV, a digital multimedia receiver, the box will come prepared to rent television shows automatically, either through the company's iTunes store or through Netflix. You can rent programs for 99 cents for a 48-hour period. The box costs $99 and hooks to your HDTV with just one cable.
Reviewers like the streamlined design, the simple setup and the quality of the video. However, they find the programs limited. Further, some experts view the device as a boutique gadget for Apple aficionados, says Dan Rayburn, principal analyst for Frost and Sullivan's digital media group. He notes that since the devices entered the market in 2007, only 1 million have sold as of early 2011.
Once Apple set the price of rentals at 99 cents, other providers followed. If you're not an Apple person, another option is to rent television shows through Netflix. While you've most likely heard of (or use) Netflix as a mail-based DVD-rental service, you may not know that they also allow you to stream movies and TV shows right to your home or mobile device.
Through Netflix, users can watch shows on a TV, computer, smart phone, iPad, Xbox 360, PlayStation 3 or Wii. The Netflix Web site notes that currently a wider selection of programs is available on DVD than through the streaming service, but that's likely to change in the future as the technology becomes more popular.
3
Other Streaming Services
Although some companies only allow you to rent shows, you can buy episodes through several services, including Hulu Plus, Amazon Prime and the Apple iTunes store. But before you subscribe to a service, be sure to take a look at which shows it offers, which devices you can play those shows on and whether the service offers recent episodes. Any one of those issues may present a limitation that you're not happy with.
Subscriptions to Hulu Plus run $7.99 per month. Amazon, like the Apple iTunes store, offers shows for as much as $2.99 per episode. Users can watch Amazon's streaming shows on televisions or computers. Netflix, with its 20 million subscribers, is positioned to dominate this market. But there's one problem: Because of the company's clout, TV producers don't want to give the company first-run programs. The problem, Rayburn says, is that the networks are afraid they won't get the revenue they need through the Netflix model. "The broadcast networks pay millions of dollars to produce this content," Rayburn says.
Major sports leagues also offer subscription services to stream games. For example, the National Basketball Association (NBA) allows fans to watch seven teams throughout the season through broadband for $24.95 and allows access to all 30 teams for $49.95.
Of course, you can also watch TV online for free! If you're looking for an old episode -- or, in many cases, even a day-old episode -- you can probably find it just by entering the name of the show into a search engine. Hulu, Bing and YouTube offer extensive libraries of TV shows through streaming services.
YouTube generally offers clips of shows and links to full episodes on network Web sites. Bing links to episodes on Hulu with a short commercial introduction. Interestingly, through Bing, you can even see first-run episodes of shows by spending little more than a few seconds watching a commercial at the beginning of the show.
Of course, sometimes the easiest way to find the show you're looking for is to go straight to the source. The Fox network makes full episodes available one day after shows go on the air. And you can watch the most recent episodes of popular shows like "House," "Grey's Anatomy" and "Modern Family" on their networks' Web sites at no charge.
They're not available to watch live yet, though. And the ABC Web site, among others, notes that some shows are available online for only four weeks after they're shown on the air -- perfect if you fall a couple weeks behind on your favorite show, but not if you've missed the whole season.
For links to more great information, click to the next page.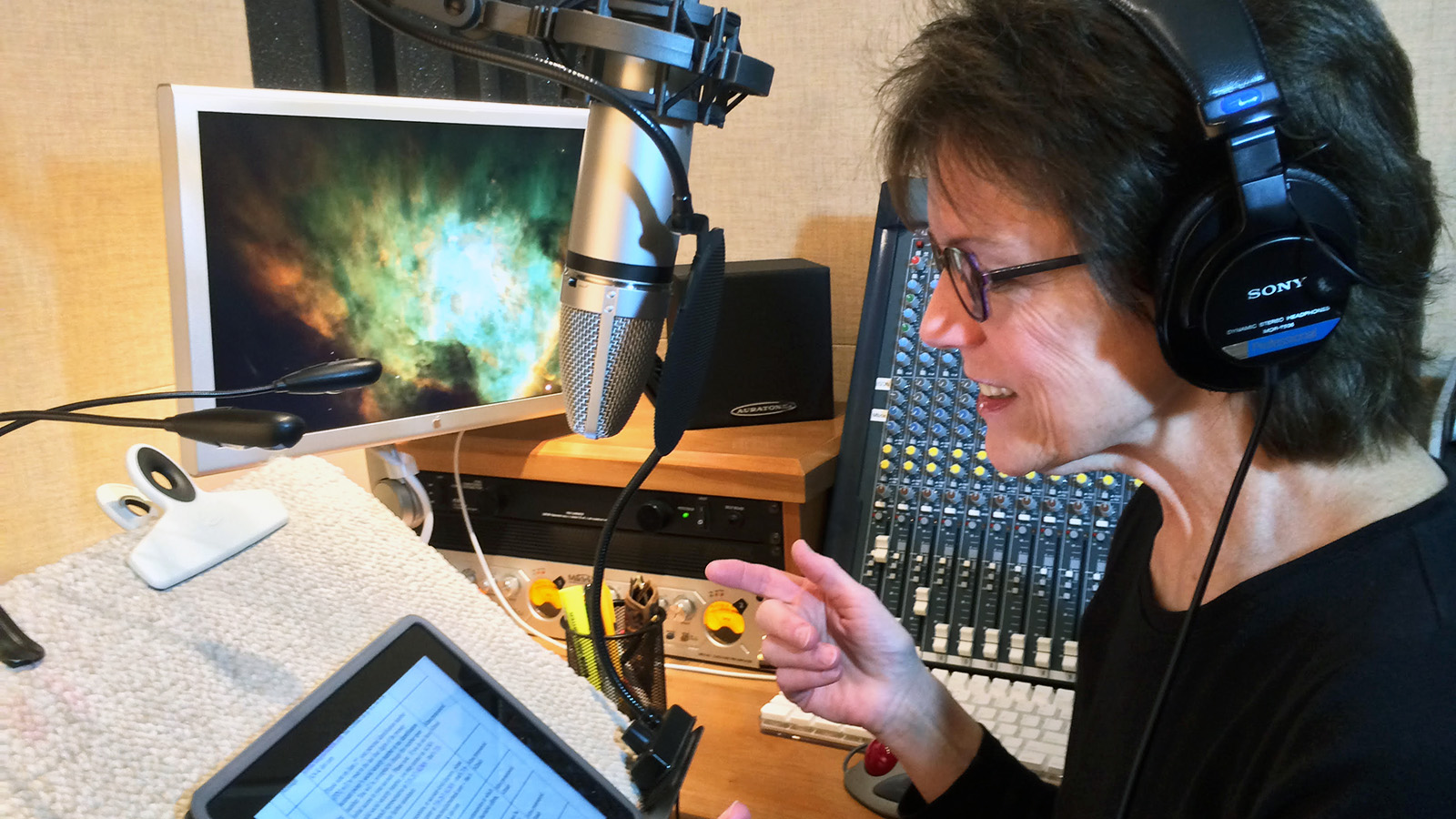 Up Next
Susan Bennett never knew she would become one of the world's most famous voices until Siri debuted on iPhones in 2011. HowStuffWorks tells her story.
---
Related Articles
Sources
ABC Player. (March 30, 2011)http://abc.go.com/watch

Amazon. (March 30, 2011)http://www.amazon.com (March 30, 2011)

Apple. (March 30, 2011)http://www.apple.com (March 30, 2011)

Fox. (March 30, 2011)http://www.fox.com/full-episodes/

Gideon, Tim. PC Magazine. "Apple TV." Sept. 28, 2010. (March 30, 2011)http://www.pcmag.com/article2/0,2817,2369826,00.asp

Hulu. (March 30, 2011)http://www.hulu.com

Moskovciak, Matthew. CNet. "Apple TV." Sept. 30, 2010. (March 30, 2011)http://reviews.cnet.com/apple-tv-review

NBA League Pass. (March 30, 2011)http://www.nba.com/leaguepass/index.html

Netflix. (March 30, 2011)http://www.netflix.com

Rayburn, Dan. Principal Analyst, Frost and Sullivan's digital media group. Personal Interview. March 25, 2011.