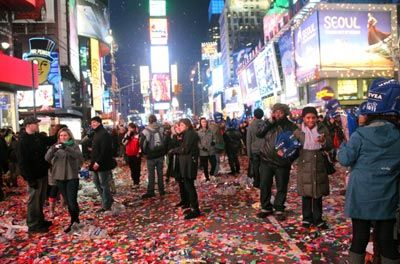 Astrid Stawiarz/Getty Images
New York City's Times Square has become synonymous with New Year's Eve. In this picture from Jan. 1, 2011, pedestrians wade through confetti from the previous night's festivities.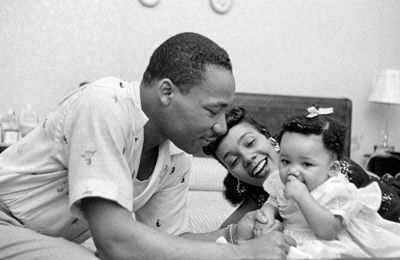 Michael Ochs Archives/Getty Images
Martin Luther King Day falls on the third Monday of January in observance of King's birthday. This picture captures the celebrated champion of civil rights relaxing with his wife Coretta and oldest child Yolanda in 1956.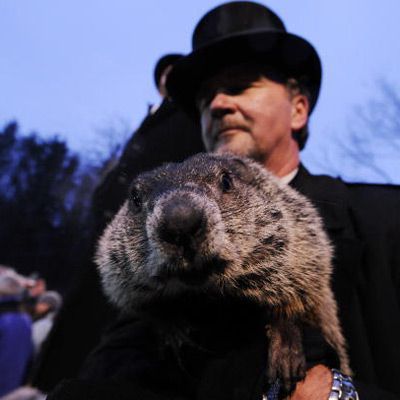 Jeff Swensen/Getty Images
In one of America's most bizarre traditions, a groundhog in Punxsutawney, Penn., exits his winter den each year on Feb. 2. If the groundhog sees his shadow, he (and his fans) regard it as an omen of six more weeks of bad weather. If not, it's a sign of an early spring.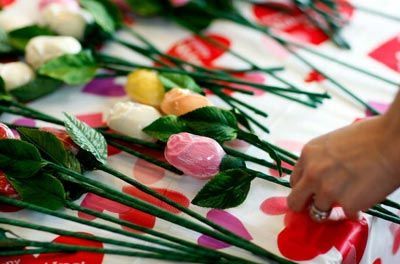 On Feb. 14, sweethearts give each other gifts like chocolate and flowers. With chocolate roses, like the ones on display at the Schakolad Chocolate Factory in Davie, Fla., you can present your beloved with a beautiful bouquet -- and then eat it. Yum!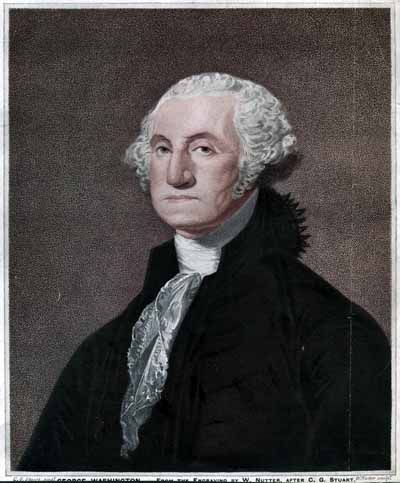 Hulton Archive/Stringer/Getty Images
Washington's Birthday (also known as Presidents Day) is celebrated on the third Monday in February in honor of the country's first president. Interestingly, the federal government never recognized the official name as Presidents Day.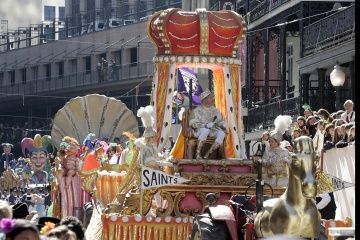 Pat Semansky/Getty Images News/Getty Images North America
New Orleans, as you may have heard, loves to host a rowdy Mardi Gras celebration that ushers in the beginning of Lent. Here, the "King of Carnival" and his queen reign over the traditional parade.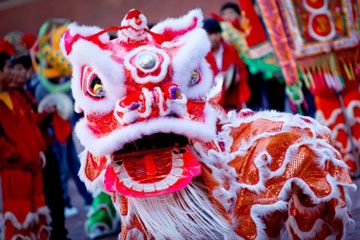 Chinese-Americans (and often other Asian-Americans) celebrate the Lunar New Year, which usually falls sometime in February. The dragon dance is often performed on the last day of the festivities.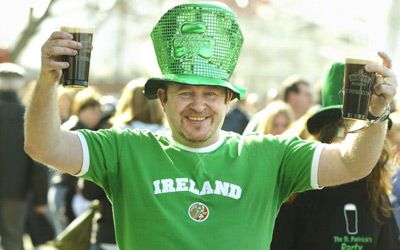 Scott Barbour/Getty Images
Originating in Ireland, St. Patrick's Day is another favorite holiday Americans have gleefully adopted. On March 17, people celebrate by wearing green -- and often imbibing. A lot.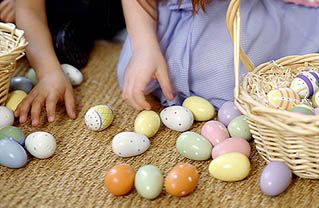 One of the most important religious holidays in the Christian faith, Easter marks the day that Christ rose from the dead after being crucified. For kids, the best parts may just be eating candy (hooray for peeps!) and decorating and hunting for colorful eggs.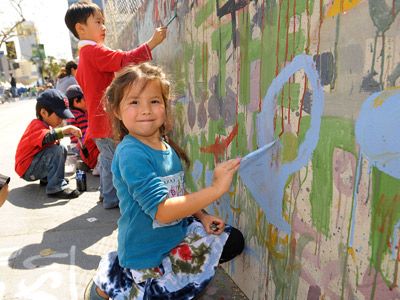 Charley Gallay/Getty Images
Earth Day, April 22, is set aside as a day to consider our impact on the environment. It's been going strong since 1970. Here, children celebrate Earth Day 2008 by painting a mural at the Wilshire Center in Los Angeles.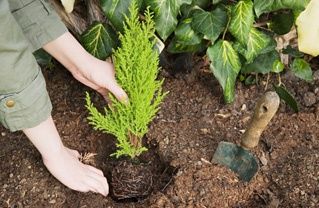 On Arbor Day, people are encouraged to roll their sleeves up and plant trees. Along with Earth Day, it fittingly falls in April, too, on the last Friday of the month.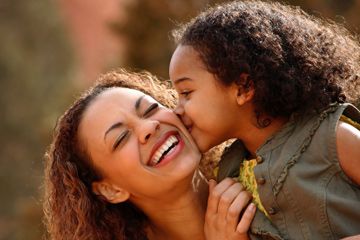 iStockphoto.com/Studio1One
Show your appreciation for your mom on Mother's Day, the second Sunday in May. By the way, it was a woman who was never a mother herself who led the campaign for national recognition of Mother's Day. Thanks, Anna Jarvis.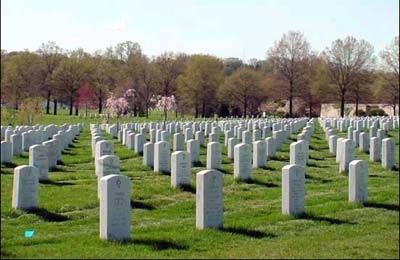 Memorial Day, the last Monday of May, is a day to honor those who lost their lives while fighting for their country. Here, rows of grave markers stand as a somber reminder at Arlington Cemetery.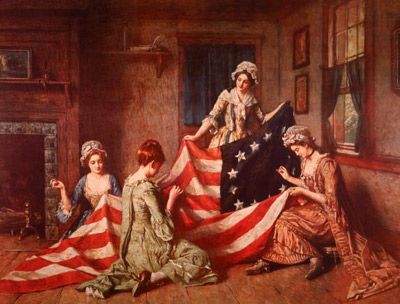 Flag Day, June 14, marks the day that the United States adopted the Stars and Stripes as the country's official banner in 1777.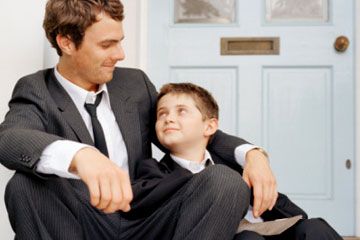 Father's Day falls on the third Sunday of June and is the perfect chance to show your dad your appreciation.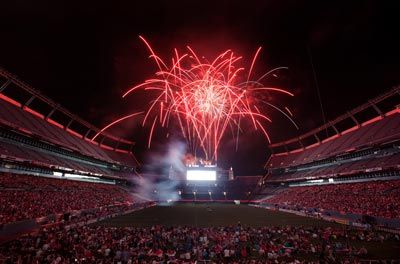 Justin Edmonds/Getty Images
Americans enjoy celebrating Independence Day, July 4, with fireworks, parades, sporting events, barbecues -- and anything "red, white and blue."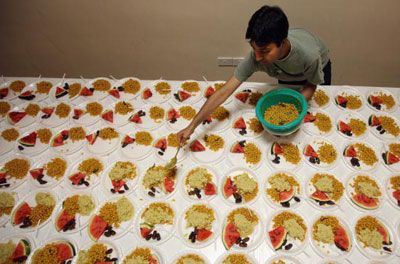 Muslims observe the holy month of Ramadan through fasting from dawn to sunset. Here, a man serves Iftar, the evening meal eaten during Ramadan. The date of Ramadan follows the Islamic calendar.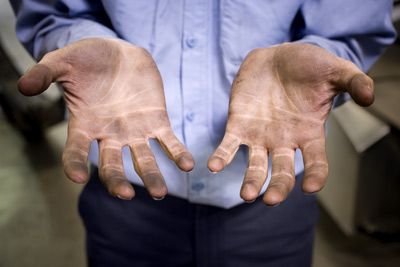 Mike Kemp/Rubberball Productions/Getty Images
Labor Day is a federal holiday occurring on the first Monday of September in recognition of America's laborers. A lot of folks regard it as the informal end of summer.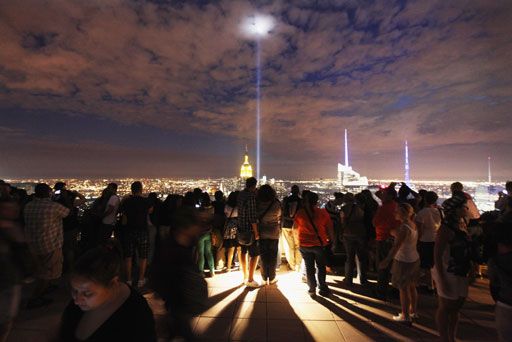 On Patriot Day, Americans remember the victims of the tragic terrorist attacks that occurred in New York City, Pennsylvania and Washington, D.C. on Sept. 11, 2001. In this photo, mourners view the Tribute in Light on the eve of the 10-year anniversary of the attacks.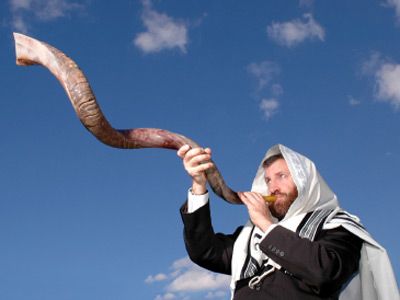 ©iStockphoto.com/Howard Sandler
Rosh Hashana and Yom Kippur are the Jewish high holidays, which fall during autumn each year. Here, a Jewish man sounds an enormous Yemenite shofar for Rosh Hashana, the Jewish New Year.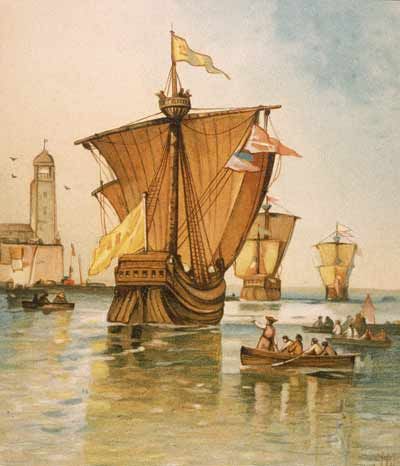 Kean Collection/Getty Images
Columbus Day falls on the second Monday of October to commemorate Christopher Columbus's arrival in the Americas.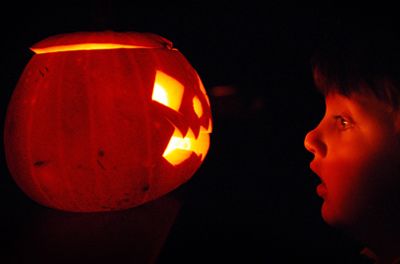 Photo by Peter Macdiarmid/Getty Images
People celebrate Halloween, October 31, by carving pumpkins, donning spooky (or funny) costumes and trick-or-treating.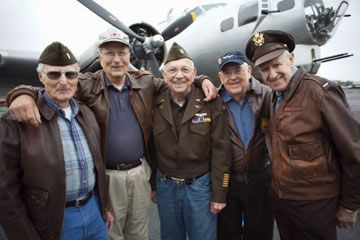 Veterans Day is observed on Nov. 11, the day World War I hostilities with Germany ended with the signing of the Armistice. It originated as Armistice Day, but was later expanded as a day to honor all men and women who have served in the U.S. military.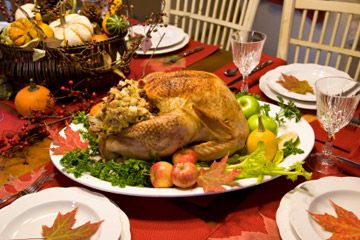 Thanksgiving is celebrated on the fourth Thursday of November, and most Americans associate the holiday with food, family and football. Although recipes vary by region, favorite dishes include turkey and dressing, sweet potatoes and pumpkin pie.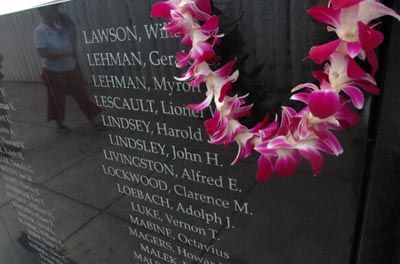 Pearl Harbor Day commemorates the Dec. 7, 1941, attack on the U.S. Navy base at Pearl Harbor, Hawaii, by Japan, setting the stage for the U.S.'s entry into World War II.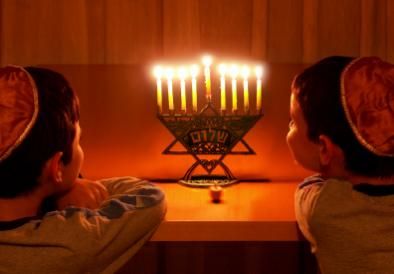 iStockphoto.com/Howard Sandler
Also known as the festival of lights, Hannukah is a Jewish holiday lasting eight days in late autumn. Here, Jewish boys look at the glow of the menorah as a dreidel spins.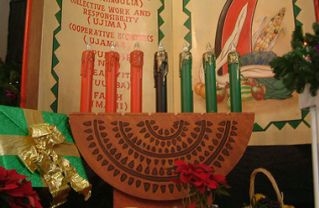 Kwanzaa is a week-long celebration in honor of African-American culture. Families celebrate with African-inspired decorations and dress, music, candles and feasts.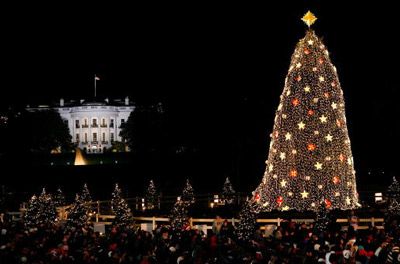 For Christians, Christmas poses a time to renew personal faith, give generously and consider the past. But Christmas is also a secular celebration of family -- one that many non-practicing Christians and people of other religions are comfortable accepting as their own. Here, the U.S. national Christmas tree stands in the ellipse in Washington, D.C. It's a time-honored tradition in the United States for the president to light the tree.