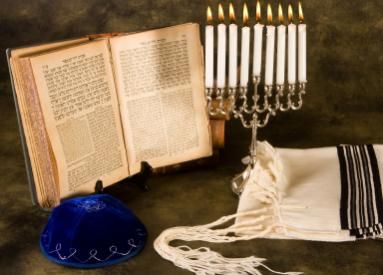 Whether you spell it Hanukah, Hanukkah, Chanukkah, or Chanukah, this 8-night Jewish holiday commemorates an event that happened over 2,000 years ago in Jerusalem.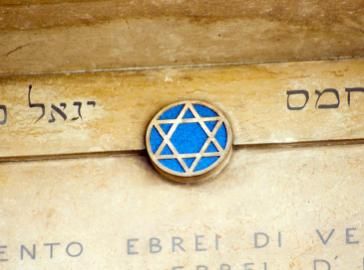 iStockphoto.com/Richard Goerg
Also known as the Festival of Lights, Hanukkah remembers one particular instance of triumph over religious persecution, when the Jews were able to escape oppression at the hands of Antiochus, a Syrian king.
©iStockphoto.com/Steven Allan
In 167 B.C., the Jews were being forced to give up their religion and instead follow Greek traditions. A group that was later known as the Maccabees led a revolt and fought the Greeks and on the 25th of the Hebrew month Kislev, the Jews took back their Holy Temple.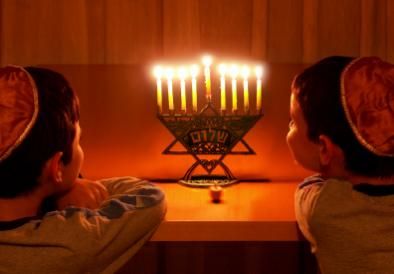 iStockphoto.com/Howard Sandler
The Jews decided to rededicate their temple, but only had enough oil to light the Menorah, or candle holder, for one night. Miraculously, the oil lasted 8 nights, thus the 8-pronged Menorah. The holiday of Hanukkah commemorates this miracle.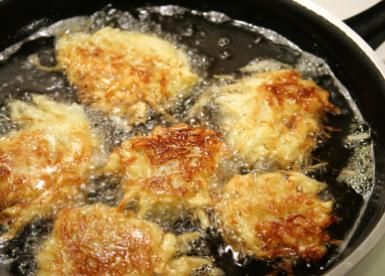 iStockphoto.com/Lisa F. Young
Commemorating the miracle of the oil that lasted for eight nights, Hanukkah foods, including these latkes, are usually fried in oil.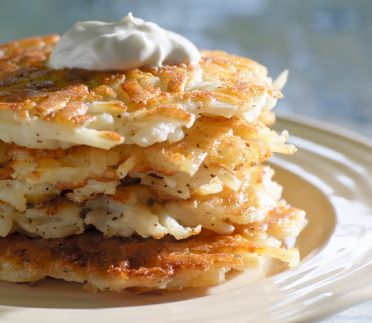 iStockphoto.com/Lauri Patterson
Latkes are made by frying small pancakes of grated potatoes held together by eggs and/or milk. Latkes are sometimes accompanied by sour cream or apple sauce.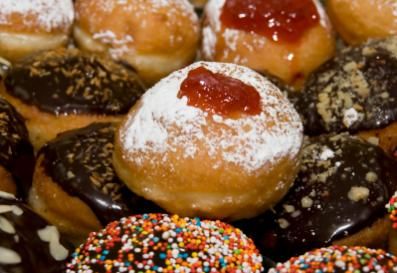 iStockphoto.com/Alexander Bizinover
Another Hanukkah food are sufganiyot, jelly-filled doughnuts fried in oil. Sufganiyot are a reminder of the cakes hurriedly prepared for the Maccabees as they went into battle.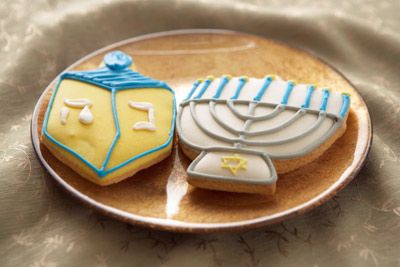 Thomas Northcut/Getty Images
Although not traditional, cookies decorated with dreidels and menorahs can be a fun and new tradition to share with your family.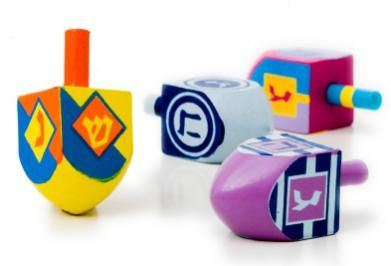 iStockphoto.com/Kenneth C. Zirkel
The dreidel is a four-sided spinning top with a Hebrew letter on each side. During persecution, the Jews would keep these as learning tools and in case they were caught, it would appear as though they were playing a simple game.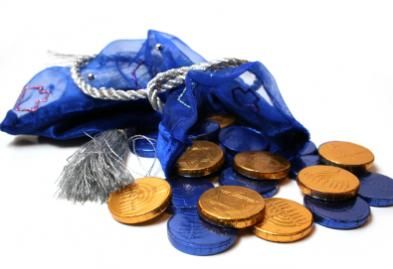 iStockphoto.com/Kristine Slipson
The dreidel game usually involves the winning of gelt ("money" in Yiddish), sometimes made of chocolate. Depending on which side the dreidel lands, the spinner will receive a specified prize.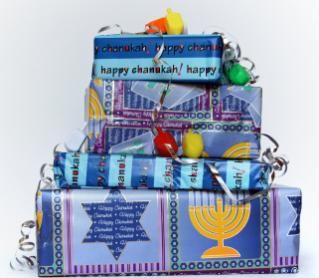 iStockphoto.com/Tova Teitelbaum
Most likely because Hanukkah falls near Christmas, giving gelt has evolved into giving and receiving other presents on each of the eight nights of Hanukkah. To learn more about Hanukkah, check out How Hanukkah Works.