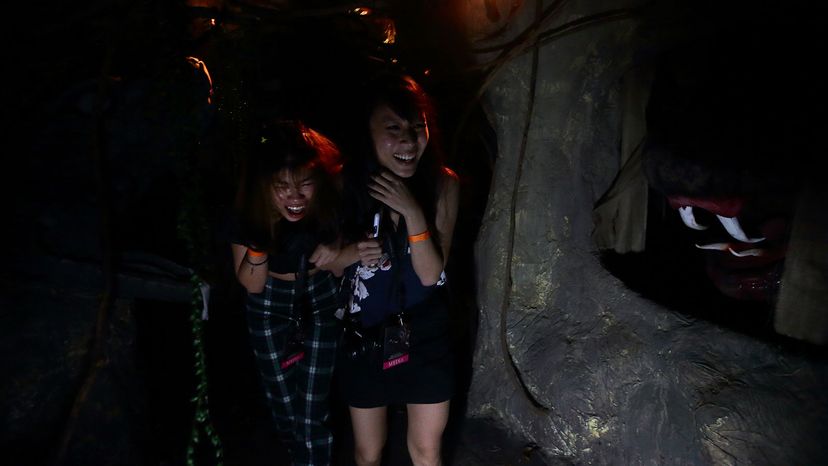 This fall, at hundreds of haunted houses across the United States, people are paying good money to have the snot scared out of them. Haunted houses deliver a primal thrill of staring down your worst fears — clowns, zombies, darkness and death — and walking away unscathed.
"A good haunted attraction rides the razor's edge between Halloween on one side and horror on the other," says Ben Armstrong, co-creator of Netherworld, an award-winning Halloween attraction in Georgia. "Too far into 'Halloween,' it becomes too kiddie ... Too far into horror  becomes too morbid, too nasty."
Today's best haunts not only boast Hollywood-quality animatronic monsters and elaborate costumes, but even staff sociologists to exploit our deepest phobias to monstrous effect. At Netherworld, "scare actors" receive special training to identify the five main types of haunted house visitors and reduce each of them to a pile of quivering Jell-O.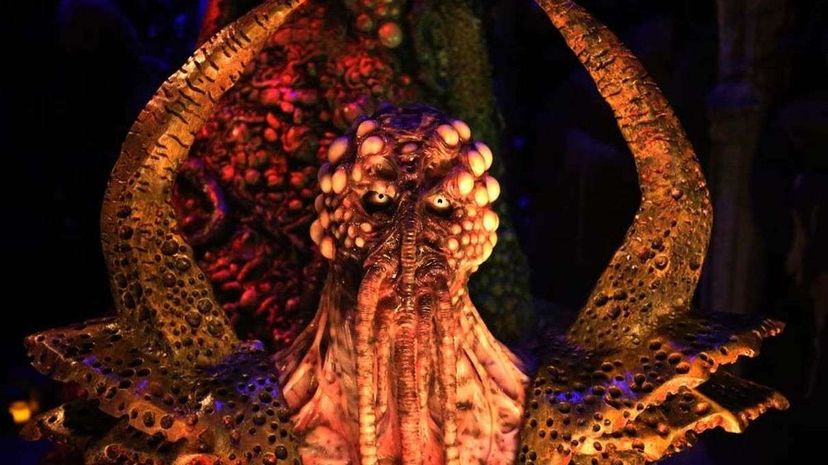 "There's a special level of engagement in selecting the victim," says Armstrong. "When you're dealing with people in a haunted attraction, you're not dealing with individuals, you're dealing with a group. Everyone in the group has a role."