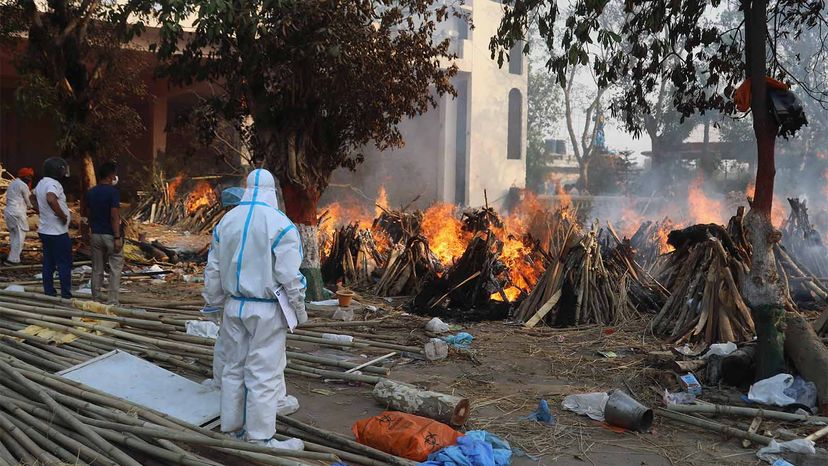 In the past several weeks, the world has looked on in horror as the coronavirus rages across India. With hospitals running out of beds, oxygen and medicines, the official daily death toll has averaged around 3,000. Many claim that number could be an undercount; crematoriums and cemeteries have run out of space.
The majority of India's population are Hindu, who favor cremation as a way of disposing of the body. But the Muslim population, which is close to 15 percent, favors burying its dead.
Generally, tradition holds that the body is to be cremated or buried as quickly as possible — within 24 hours for Hindus, Jains and Muslims, and within three days for Sikhs. This need for rapid disposal has also contributed to the current crisis.
Hundreds of families want their loved ones' bodies cared for as quickly as possible, but there is a shortage of people who can do the funerals and last rites. This has led to a situation where people are paying bribes in order to get space or a furnace for cremation. There are also reports of physical fights, and intimidation.
As a scholar interested in the ways Asian societies tell stories about the afterlife and prepare the deceased for it, I argue that the coronavirus crisis represents an unprecedented cultural cataclysm that has forced the Indian culture to challenge the way it handles its dead.