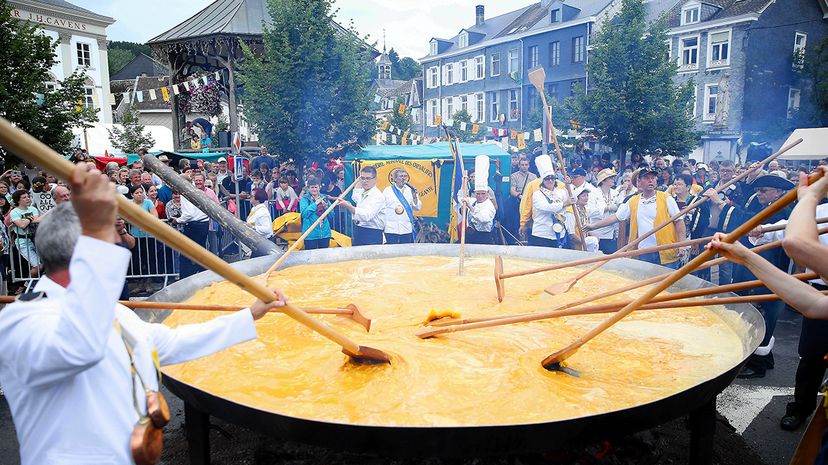 When an entire continent is in the midst of a scare involving tainted eggs, how do you ensure the giant omelet your city is cooking up is safe? Keep things local, of course.
"We have largely organized our own supplies, about 8,000 eggs, which come from a farm some 40 kilometers (25 miles) from here — so we know the quality," Benedicte Mathy, the organizer of a massive omelet-cooking event in Belgium that's been running since the 1990s, told AFP before the festival.
A scandal is currently sweeping Europe involving eggs tainted with the anti-lice insecticide fipronil; more than 180 poultry farms have been closed, and the cost to retailers and producers has been estimated at $177 million. European supermarkets and grocers have pulled millions of eggs from their shelves due to the fipronil contamination scare; though the risk of human injury is reportedly low, the insecticide can cause organ damage in humans.
The substance made its way into the European food chain in the Netherlands, and contaminated eggs have shown up as far away as Hong Kong. Two Dutch men involved in the tainted eggs scandal are already facing court hearings.