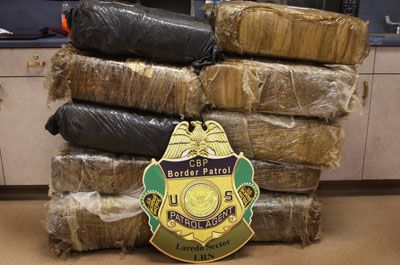 More than 400 pounds of marijuana sits in a U.S. Border Patrol station. You can see a picture of a marijuana field on the next page.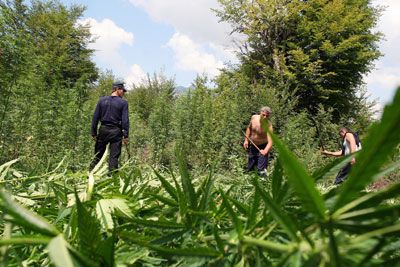 Gent Shkullaku/AFP/Getty Images
Special police foreces destroy a field of cannabis plants. Next, you can see how marijuana is used for medical purposes.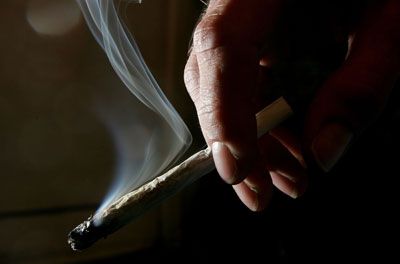 Justin Sullivan/Getty Images
A customer at a cannabis dispensary in San Francisco holds a marijuana cigarette. Check out the next page to see where cocaine comes from.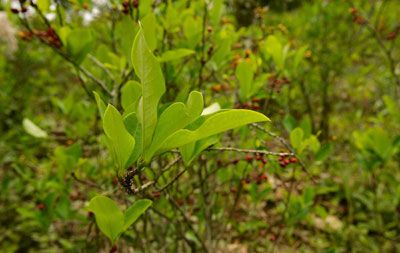 Spencer Platt/Getty Images
Coca plants grow on a farm in Bolivia, which is the source of 16 percent of the world's cocaine. Check out an image of cocaine in powder form on the next page.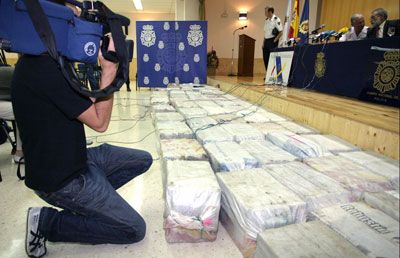 Iago Lopez/AFP/Getty Images
Packages of cocaine on display after a Spanish police seizure. Next, you can see a picture of narcotics seized from a vehicle during a traffic stop.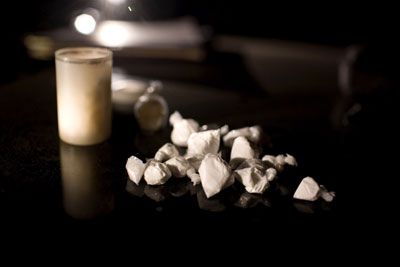 Robert Nickelsberg/Getty Images
Narcotics found in a car during a traffic stop in Los Angeles, Californina. You can see pictures of other forms of controlled substances on the next page.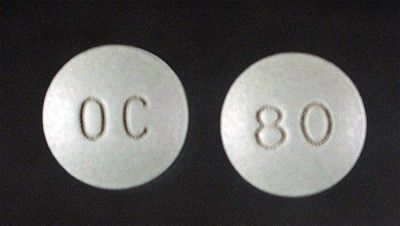 Photo courtesy U.S. Drug Enforcement Administration
According to a National Survey on Drug Use and Health, roughly 2.8 million people aged 12 or older had illegally used the prescription drug OxyContin at least once. Check out more pictures of prescription drugs on the next page.
Prescription drugs, especially painkillers, are another substance people abuse. Next, you can see how crystal meth is taken.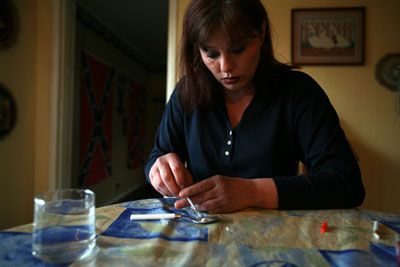 Jonathan Torgovnik/Getty Images
A woman prepares to inject herself with crystal meth. See more pictures of controlled substances on the next page.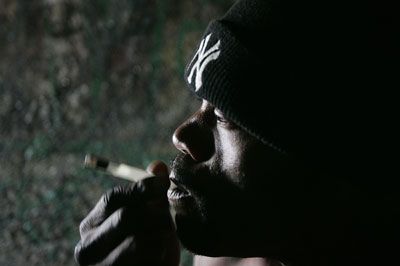 A homeless man smokes crack cocaine in an underground storm drain in Los Angeles, CA. Find out how crack cocaine is typically stored on the next page.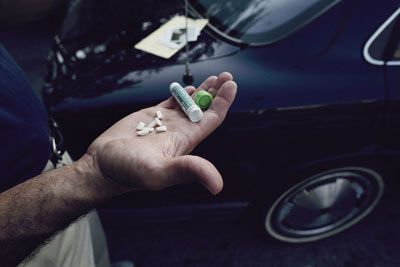 Jodi Cobb/National Geographic/Getty Images
A policeman holds vials containing crack cocaine. Check out a close-up image of crack cocaine on the next page.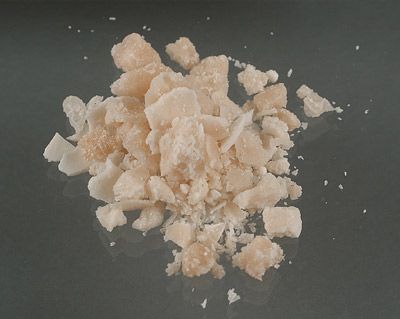 Crack cocaine targets poor urban areas and carries incredibly high addiction rates. Learn more about drugs in How Addiction Works.