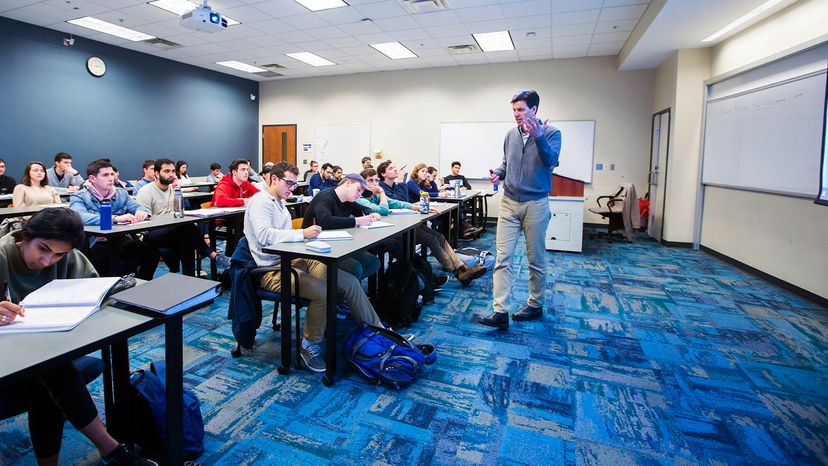 It is a chilly mid-January morning and the first day of the semester for History 385: Right-Wing America at Atlanta's Emory University. The class syllabus promises it will examine the history of right-wing ideology in the U.S. by "checking our personal politics at the classroom door in the pursuit of greater knowledge, insight and wisdom about America's political past and present."
There's not an empty seat in the house.
The teacher is Joe Crespino, a historian by profession and a Mississippian by birth. He's tall, thin and with an earnestness that comes with someone who lives his work. This son of the South — "I grew up in Mississippi in the '70s and '80s, where the legacies of racial segregation were still very real ... that's why I do what I do," he says later in his office — is not here to bash Donald Trump lovers or rail against the right. He doesn't teach to rile up his left-leaning students, nor is he out to offer some treacly Kumbaya moment in the search for middle ground.
Crespino freely admits to being "left-center" in his politics, but holding a certain political position doesn't preclude him and, he hopes, his eager class from striving for objectivity — maybe, even, a tad of empathy — when it comes to dissecting the "other" side. In explaining this, Crespino's first assignment is to have his students bone up on historian Thomas Haskell's notion that "Objectivity is Not Neutrality."
It's OK, Crespino is saying — and, in fact, if you're a student of history and politics, this is kind of the point — to look both ways. Don't try to be neutral. Just try to be objective.