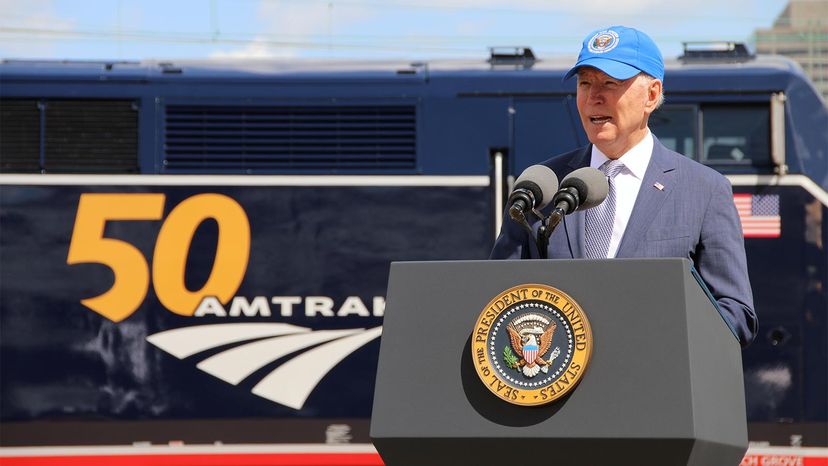 At one time in American history, trains were the future. They brought prosperity, allowed for a new kind of freedom, and caused not a small deal of disruption, to a vast continent, helping to stitch together the pieces of a far-flung and fledgling nation.
People still use the train these days. In 2019, Amtrak, America's long-distance train service, hosted more than 32 million trips, a record for the quasi-public company. But outside of some crowded corridors on the East Coast and some localized commuter services in scattered big cities, train travel to most people in the United States now generally seems an anachronism.
The American Jobs Plan, President Joe Biden's audacious and wide-ranging infrastructure push, offers up a multi-billion-dollar infusion of cash that aims to change that. In short, Biden's plan is designed to bring train travel back to the future.
Amtrak, for one, says it's about time.
"We were created for the country to have a national rail network," says Amtrak representative Kimberly Woods. "We want to continue to build and grow on what we have and offer the country more. That's why we have this vision that we're talking about now."