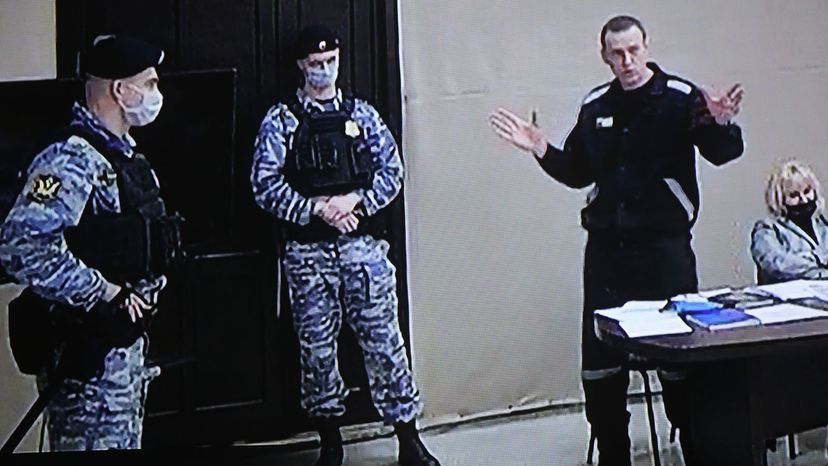 On Feb. 15, 2022, less than 10 days before Vladimir Putin threw the geopolitical world into chaos by invading the neighboring country of Ukraine, his primary critic, opposition leader Alexei Navalny, went on trial in Russia yet again, in what is widely seen as another attempt by Putin to silence him.
Denounced by his allies as a thinly veiled effort by the Kremlin to keep the anti-corruption crusader in prison for as long as possible, the charges against Navalny are fraud and contempt of court. His trial has been moved to a penal colony located hours from Moscow, severely limitimg access to the proceedings by media and supporters. If convicted, Navalny could receive up to 15 years in prison, on top of the three-and-a-half years in prison he was ordered to serve in February 2021.
As reported by NPR, Navaly said during the hearing: "It is just that these people, who ordered this trial, are really scared. (Scared) of what I say during this trial, of people seeing that the case is obviously fabricated."
"I am not afraid of this court, of the penal colony, the F.S.B., of the prosecutors, chemical weapons, Putin and all others," said Mr. Navalny in court, according to a video of his statement. "I am not afraid because I believe it is humiliating and useless to be afraid of it all."
U.S. Secretary of State Antony Blinken took to Twitter to express his outrage at the dubious charges: